Tag archives for Jomisee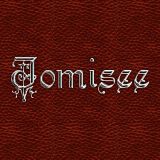 Inspiriert durch das Album "Angel Station" von der Manfred Mann's Earthband aus dem Jahre 1979 was ich nach einer langen Zeit mal wieder angehört hatte.
Es ist immer noch toll anzuhören was der Manfred Mann damals in den Songs vom Sound her aus seinen Tasten-Instrumenten und deren Reglern rausgeholt hat.
Es inspirierte mich und nach einigen Stunden an den Keyboards, kam dann dieses merkwürdige Stück (Version 1) dabei heraus!
Die folgende Version 3 ist dann mit E-Gitarren und wurde auf MyOwnMusic und ReverbNation am 11.02.2018 dort veröffentlicht.
Meine Favoriten aus diesem Album "Angel Station" aus dem Jahre 1979 sind das "You Angel You", "Angels at my Gate", "Platform End", "Belle of the Earth" und das "Don't Kill it Carol"…
---
ANGEL STATION 79 (version 3) – 11.02.2018 – 3:26 min. – release: 19.02.2018

---
ANGEL STATION 79 (version 1) – 14.01.2018 – 3:30 min. – release: no release

---
SUNRISE by JOMISEE

---
SUNRISE BY JOMISEE
---
Music by Jomisee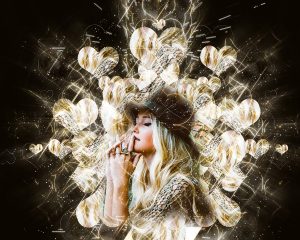 image: public domain cco
Album-Titel: IT'S GETTING BATTER
Angel Station 79 (Single)
Sunrise (Entwurf)
The Modern Chapter Three (Entwurf)
–
–
–
–
–
–
–
---
DEMOS – VIDEOS – GITARREN SOUNDCHECK – VOICES

---
VIDEO (Angel Station 79 – Version 5 mit Keyboards, Schlagzeug, Bass, E-Gitarren und Voices)
---
---
VIDEO (Angel Station 79 – Version 3 mit Keyboards, Schlagzeug, Bass und E-Gitarren)
---
---
VIDEO (Angel Station 79 – Version 1 – Keyboards, Schlagzeug und Bass)
---
---
ENTWÜRFE ZUM ALBUM

---
SUNRISE
Entwurf 1/demo 1 – 27.02.2018
---
THE MODERN CHAPTER THREE
Entwurf 1/demo 1 – 23.02.2018 + 24.02.2018
---
RELEASE VERSIONS
---
MYOWNMUSIC
---
---
REVERBNATION
---
---
Aktualisierungen: 27.02.2018 + 09.06.2018
Images by Public Domain CCO
Music by JOMISEE
All rights reserved
---
---
# SONGTAUSCH 2017
---
SMILE AWAY (Song by kurtguitar) – MyOwnMusic # Songtausch 2017
---
Es war leider noch nicht die fertige Version von "Smile Away", eher eine rauhe Version. Warum?
Nun seit Wochen habe ich Probleme mit meiner verkühlten Stimme, was leider für's hohe singen bisher nicht ausreichte und man es auch im diesen Song hört. Doch es wäre schade gewesen wenn man hier nicht teilnommen hätte.
Bis zum 1. September wäre dieses aber einfach nicht machbar gewesen für eine bessere Version zu diesen Song von KurtGuitar. Wie sich leider herausgestellt hat ist die Stimme immer noch nicht wieder hergestellt. Doch vielleicht gibt es irgendwann später mal ein Update zu diesem Song…
---
JOMISEE – SMILE AWAY (Song by KurtGuitar)
---
---
Der #Songtausch 2017 ist nun vorbei und eigentlich sind alle Interpreten die mitgemacht haben Gewinner! Ich finde es eine tolle Leistung und es ist auch der Beweis, dass hier Hobby-Musiker ihre Kreativität sowie ihr wahres Talent zeigen konnten.
Dieser #Songtausch ist hier auf MoM zu einer sehr guten Bereicherung geworden. Warum es nur unter 20 Interpreten geblieben ist, hier kann man nur spekulieren.
Das Voting überzeugte mich nicht wenn man die bisherigen Ergebnisse sieht. Hier hätte man es vielleicht von einer Jury die Bewertungen der einzelnen Songs bis zu einem bestimmten Zeitraum dann zusammengerechnet und der beste Song würde heute vielleicht schon feststehen.
Auf jedenfall hat es richtig viel spaß gemacht und es hat so manchen Ohrwurm eines Interpreten aus dem Tiefschlaf geholt. So wie zum Beispiel bei KurtGuitar wo es auf jedenfall positiv gelaufen ist, dass seitdem der #Songtausch lief, sich viele mit Kurt seiner tollen Musik die er macht beschäftigt haben.
Es freut mich für ihn sehr das seine Musik nun endlich einen größeren Hörerkreis bekommen hat. Gerade die Songs von Kurt haben es wirklich verdient gehört zu werden!
---
So entschieht sich auch Tom Wolf dafür einen KurtGuitar Song zu covern! Es war das "Where are we now", das doch eine musikalische Überaschung zum #Songtausch auf MOM wurde! Ein weiterer Song von Kurt Guitar und das in einem psychedelischen Charakter!
Das mit dem Sitarsound ist wirklich echt cool. Es klingt so schön nach den alten Zeiten. Vielleicht hat er es auch festgestellten müßen, dass Kurt seine Songs einfach klingen. Aber doch schwierig sind gerade was den Gesang betrifft, da es manchmal zuviele Worte im Text sind? Was Tom Wolf in seiner Version sehr gut gelungen ist.
Mir gefällt diese Version sehr und ein Kompliment geht von meiner Seite aus, dass Tom Wolf diesen schwierigen Song so gut hinbekommen hat!
---
TOM WOLF – WHERE ARE WE NOW (Song by KurtGuitar)
---
---
MOM #SONGTAUSCH 2017 – AUSWAHL

---
---
---
---
---
---
---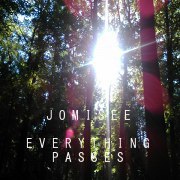 Das Musik-Projekt JOMISEE begann offiziell mit dem Track "TO BE CROSSED IN LOVE (Much As I Love Them)" im Jahre 2012 und dieses sollte dann mit dem Album "Everything Passes" enden…
Der gleichnamige Albumtitel "Everything Passes" sollte dieses letzte Album von Jomisee dann später ausklingen lassen. Um was oder wem geht es in diesem Album.
Es behandelt eigentlich nur ein ganz bestimmtes Thema und das heißt Michaela. Der man so viele Songs gewidmet hat und man vermißt Sie sehr! Doch weiß ich auch, es wird nie wieder so sein wie es einmal war.
Inspiriert durch Sie entstand damals zum Beispiel der erste offizielle Song "To Be Crossed in Love (Much As I Love Them) und es folgen weitere Songs wie "The Reason is You", "Night in the City", "Light in the Darkness", "Sleepless Nights" oder das "Release me" und viele andere Songs.
Doch es wird wohl noch sehr viel Wasser die Elbe herunterfließen bis es einmal fertig ist und dieses Album wird wohl mehr ein persönlichess Nebenprojekt von Jomisee sein.
Und so wird dann im Laufe der Zeit immer mal wieder einen weiterer Song zu diesem Album "Everything Passes" hinzugefügt…
---
YOU'RE ALWAYS IN MY HEAD (MICHAELA)
Gewidmet meiner großen Liebe!
Damals war Sie meine Inspirationsquelle für viele Songs und auch heute noch. Sie war es auch die damals die tolle Idee (?) hatte meine Musik öffentlich zu machen. Sie tauchte oft in vielen Songs von Jomisee auf, auch wenn es meistens nur der Titel zu einem Song war. Sie war immer da bis zu dem Tag als Sie für immer ging! Doch noch immer ist so viel von ihr geblieben…
---
EVERYTHING PASSES
Die Szene zu diesen Stück ist folgende:"Man spielt auf dem Klavier einige Akkorde und das Orchester steigt mit ein und irgendwann im diesen Stück steht man auf und verläßt die Bühne. Dreht sich dabei noch einmal um, verneigt sich dankbar und winkt mit Tränen in den Augen dem Publikum zum letzten mal zu. Das Orchester spielt weiter… bis der letzte Klang der Geigen und der Cellos verklungen ist"…
---
EVERYTHING PASSES
---
EVERYTHING PASSES – VIDEO

---
IT'S JUST EMPTY WITHOUT YOU

---
YOU'RE ALWAYS IN MY HEAD (MICHAELA)

---
TRACKLISTE
IT'S JUST EMPTY WITHOUT YOU (Entwurf 1)
YOU'RE ALWAYS IN MY HEAD (MICHAELA)
EVERYTHING PASSES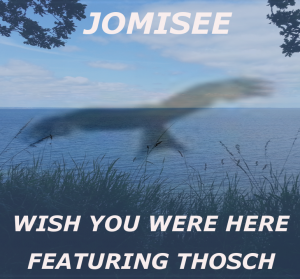 Meine Geschichte zu diesen Song begann für mich damals am 12. September 2015 wo eigentlich alles endete mit ihr! Es schien damals eine Liebe zu werden, doch diese blühte nur kurz auf, da sich herausstellte wir waren nicht für einander bestimmt. Diese anfängliche Trauer um Sie ließ ich dann musikalisch in diesen Instrumental Song von Thosch dann freien Lauf. So spielte ich meinen Lieblingssong von Thosch mit "Für mein Schnutchen" ab und die Aufnahme lief dabei und so entstand diese Momentaufnahme. Es wurde damals mit dieser Lyric im diesen Song ein Video gemacht, dass genau am 12. September 2015 an der Ostsee gefilmt wurde. Dieses Video mit dem Song von Thosch und meinem Sprechgesang fand damals Thosch sehr gut. Doch dann verschwand diese Aufnahme für Monate im Archiv und nach fast einem Jahr sagte ich zu mir wieso hast du ihn nicht fertig gemacht. "Genau, warum eigentlich nicht?" war auch Thosch seine Meinung. Also beschloß ich diesen Song zu verbessern bzw. zu bearbeiten, da dieser viele S-Laute zum entschärfen hatte und leider immer noch hat.
Meine Bedingung war aber aus den vorhandenen Gesangs-Spuren diesen Song zu vervollständigen, was bei diesen Instrumentalstück sehr schwierig war. Neues sollte nicht hinzugefügt werden, da man diese Stimmung in dieser Stimme leider nicht mehr hinbekommt. Also wurde es ein ganz persönlicher Song, was Thosch verstand und schrieb mir:"Es ist dein Song, mach es so wie du denkst!" Sicher ist man hätte noch viel mehr herausholen können aus diesen Song. Doch dann könnte ich mich nicht mehr damit identifizieren, da hier eine wahre Geschichte im Kopf abläuft.
Ein toller Song der mit und auch ohne Gesang seine eigene Geschichte hat. Es sind "Wish You Were Here" und das Original von Thosch "Für mein Schnutchen"… und wer weiß vielleicht gibt es irgendwann eine dritte Version von diesem Song…
WISH YOU WERE HERE (2015/2016) – MUSIC BY THOSCH (FÜR MEIN SCHNUTCHEN) – LYRICS & VOCALS BY JOMISEE
Ein Preview zum Song auf MyOwnMusic

Ein Preview zum Song auf ReverbNation
Music by THOSCH – Lyrics & Lead Vocal by JOMISEE