Tag archives for Instrumental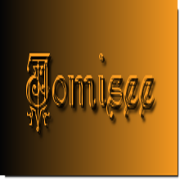 Dieser Song "A Rainy Day in Paris (Je suis Paris)" ist allen Menschen gewidmet die am 13. November 2015 in Paris bei diesen sinnlosen Attentaten in dieser Nacht ihr Leben lassen mußten! Und diesen schrecklichen Tag in Paris sollten wir nie vergessen, denn Paris kann überall sein in Europa. So enstand das "A Rainy Day in Paris", inspiriert durch die Ereignisse vom 13. November in Paris. Was uns für die Zukunft in unseren Land und Europa ein wenig Angst machte als man die Bilder aus Paris sah und da wir uns ja jetzt auch an diesen Kreuzzug bzw. Politik beteiligen. Wer weiß was da noch auf uns zukommen wird. Eigentlich war dieser Track fertig, wo man auf die Idee kam, noch eine zusatzliche E-Gitarren Spur draufzusetzen, was den Hörern aber nicht so gefiel. Okay, da werden wir zu einem späteren Zeitpunkt noch einmal ein Update machen müßen. Diese Version von "A Rainy Day in Paris" wurde zwischen dem 14. – 15. November (Version 1) und dem 23. – 27. November 2015 (Version 2 bis Version 4) vom Jomisee The Cut Above The Rest Project aufgenommen.
Dann war da noch dieser instrumentale Rocktitel namens "The Stone Creek", den man knapp nach einer Woche wieder gelöscht hatte auf MoM. Doch dieser wird als nächstes in einer neuen Version veröffentlicht und nicht wie angekündigt das "The Signs of Water", dass leider noch nicht ganz fertig ist.
THE CUT ABOVE THE REST PROJECT: M. Seehaase, J. Tiemann & M. Beckhusen
A RAINY DAY IN PARIS (JE SUIS PARIS)