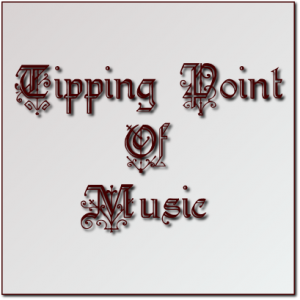 Tipping Point of Music war ein weiteres Musik-Projekt von mir und wurde als Duo im Oktober 2013 mit J. Tillmann zusammen gegründet, dass mit einer Pause zwischendurch dann offiziell im Juli 2015 beendet wurde.
Die Soundklänge von Tipping Point of Music sind mehr die Eindrücke, die Gefühle und die Gedanken, mit ihren unterschiedlichen Stimmungen, die man im Leben durchläuft und diese dann versucht musikalisch umzusetzen!
Der Track "The Heaven Can Wait" war natürlich kein optimaler Einstand, da dieser Track keine Entspannung zuläßt und eher das Gegenteil entstehen läßt, was aber beabsichtigt war.
Der Nachfolge-Track von "The Heaven Can Wait" war das "Berlin (We Can't Come), dieses entstand nach dem wir es wieder einmal nicht geschafft hatten nach Berlin zu kommen, so könnte man es auch als eine kleine musikalische Entschuldigung bezeichnen!
Das "Sound of Solitude" behandelt musikalisch das Thema der Einsamkeit und ist bisher der erfolgreichste Track was die Platzierungen und Hörerzahlen betrifft!
Nach einer kleinen Pause wurde der Track "Rügen" veröffentlicht und ist schon fast eine Liebeserklärung an diese tolle Insel, die einen in seinen Bann gezogen hat!
Am 23. August 2014 wurde der Track "Ilona" veröffentlicht! Dieser ist einer Frau gewidmet zu der man sich sehr hingezogen fühlte…
---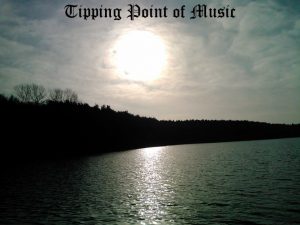 DOWNLOAD ALBUM (98 mb/zip/mp3): Tipping Point of Music 2013 – 2015
TRACKLISTE
THE HEAVEN CAN WAIT – 2013
BERLIN (WE CAN'T COME) – 2013
SOUND OF SOLITUDE – 2014
RÜGEN – 2014
ILONA – 2014
THE DAY I DIE – 2015
---
DEMOS UND DAS ENDE!
---
15. November 2014: Die Rose von Rugia sollte von der Idee her eine musikalische Fantasie Saga werden. Doch diese Idee überlebte leider nicht einmal einen vollen Track, so das sich hier Maiko (Jomisee) mit seinen E-Gitarren und mit deren Effekten etwas experimentierte, was man ja heraushören kann! Es ist mehr eine Sound-Collage und leider sind auch die technischen Probleme zu diesen Aufnahmen hier im Track (demo) zu hören… sorry!
Ein weiterer Versuch (demo) und zur Zeit letzter Track ist das "Farewell – Bells of Heaven Part 2" von Tipping Point of Music, der dieses Musik-Projekt erst einmal beenden wird!
The End: Das Musik-Projekt Tipping Point of Music wurde offiziell am 1. Dezember 2014 beendet!
---
THE RETURN OF TIPPING POINT OF MUSIC
THE DAY I DIE – JULI – 2015 – REUNION

---
Nach fast einem Jahr Pause, der letzte offizielle Track war damals "Ilona", der im August 2014 veröffentlicht wurde, ist Tipping Point of Music nun wieder mit einem neuen Track anwesend!
Damals gab es die Idee eine musikalische Saga mit dem Titel "The Rose of Rugia" zu machen. Hier gab es schon vor einem Jahr einmal einen Versuch um das Theme dieser Saga einen Track zu machen, der aber nie so richtig beendet wurde.
Es waren drei weitere Tracks geplant die veröffentlicht sollten in der nächsten Zeit. Der erste Track "The Day I Die" ist geschichtlich anzusiedeln nach der letzten entscheidenen Schlacht im Kampf für die Freiheit seines Volkes, wo der König von Rugia und Vater von unserer Heldin der Rose von Rugia an seiner Verwundung stirb… The day I die!
Doch was geschah vorher?… und wird es fortgesetzt?
Doch eine Fortsetzung wird es in der Zukunft nicht mehr geben. Das Projekt wurde noch im Jahre 2015 für beendet erklärt!
THE END OF TIPPING POINT OF MUSIC!
---
6. THE DAY I DIE (Juli 2015)
---
5. ILONA (August 2014)
---
4. RÜGEN (April 2014)
---
3. SOUND OF SOLITUDE (Januar 2014)
---
2. BERLIN (WE CAN'T COME) (Dezember 2013)
---
1. THE HEAVEN CAN WAIT (November 2013)
---
UPDATED: 27.10.2019
---
Tipping Point of Music: MyOwnMusic – Facebook – MySpace – ReverbNation – SoundClick
---
update: 20.01.2018
---