Tag archives for stonehenge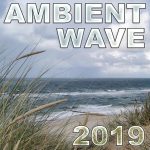 Der diesjährige Ambient Wave 2019 auf MyOwnMusic lief offiziell vom 8.11. – 10.11.2019, doch diese Welle läuft erst in den nächsten Tagen so langsam aus. Eine hohe Beteiligung war in diesen Jahr nach der Interpreten-Liste zu erwarten. Für mich war es ein sehr wichtiges Event, um hier den letzten Track zum Album "Stonehenge I" zu  präsentieren. Dieses Stück meditativer Musik hatte den Titelnamen Stonehenge (Temple of Lights) erhalten und war der Abschluss zu diesem Album. So begann dann das gegenseitige Bewerten der einzelnen Tracks. Von Chillout, Ambient, Soundscape, Drone, Romantic, Downbeat bis hin zum New Age war hier alles bei diesen Event vertreten. Es waren insgesamt über 40 Tracks, die ihre Bewerter suchten und auch erfreulicherweise gefunden haben!
Einige Auszeichnungen zum Tipp bzw. Empfehlung des Tages gab es auch in diesen Jahr. Es sind Mindmovie mit "Rays of Light", Moment 4 Sound mit "Spaziergang im Herbst", Labeo mit "Juno – Mission to Jupiter", TheDeEe mit "Homeless", Filterpad mit "Mechanic Tribe", HJohnB mit "November Feeling", THE EYE mit "ECHOES" (live/cut)", Kellaa Zwo mit "Dreamland Affairs", Synchronic Beat mit "Eastern Horizons", Gate One mit "Huitzilopochtli", Idna (cmm Grey Wolf) mit "Wenn ein Roter Riese stirbt", AdesKu mit "Indeed" und jetzt kommt es, JOMISEE mit "STONEHENGE (TEMPLE OF LIGHTS)", was mich ja dann doch aus den Schuhen gehauen hatte.
---
AMBIENT WAVE 2019 – ALLE TRACKS IN EINER ÜBERSICHT MIT PLAYER – Liste der Uploads
---
---
STONEHENGE (TEMPLE OF LIGHTS) – ALBUM: STONEHENGE I/TRACK 10
---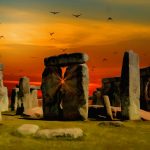 ---
STONEHENGE I (2019)
STEP INTO ENGLAND'S HISTORY
WILTSHIRE
AUFNAHMEN: APRIL BIS AUGUST + OKTOBER 2019
---
01. STRANGE FOG BEFORE THE SUNRISE IN WILTSHIRE
02. THE BLICK MEAD IN AMESBURY
03. STONEHENGE AVENUE
04. BLUESTONEHENGE (A LAND OF THE DEAD)
05. DURRINGTON WALLS (A LAND OF LIVING)
06. WOODHENGE (BEORE STONEHENGE AROSE)
07. THE CURSUS
08. THE (LESSER) CURSUS
09. SUNRISE OF THE SUMMER SOLSTICE
10. STONEHENGE (TEMPLE OF LIGHTS)
---
DOWNLOAD MP3 ALBUM (zip): STONEHENGE I
---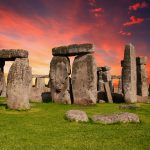 ---
STONEHENGE II (2019)
STEP INTO ENGLAND'S HISTORY
WILTSHIRE
THE SOUNDTRACKS
AUFNAHMEN: MAI BIS AUGUST 2019
---
01. LIGHTS OVER THE BUSH BARROW (Intro)
02. THE AMESBURY ARCHER
03. SALISBURY PLAIN (Extended Version)
04. THE STONES OF AVEBURY
05. VESPASIAN'S CAMP (Extended Version)
06. NORMANTON DOWN BARROWS
08. OLD SARUM (Extended Version)
09. (CHERHILL) WHITE HORSE
10. LIGHTS OVER THE BUSH BARROW (Outro)
---
DOWNLOAD MP3 ALBUM (zip): STONEHENGE II – MORE STORIES
---
Cover mit freundlicher Genehmigung von Synchronic Beat
---