Tag archives for life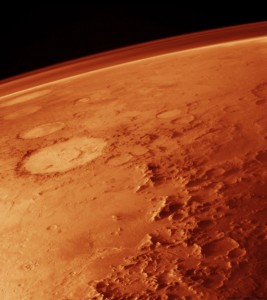 Nach "The Death Of A Planet", was ja noch nicht ganz fertig ist und zur Zeit noch in Arbeit ist, wurde wieder einmal ein wenig mit dem Synthesizer experimentiert!
Dabei kam der Track "Deimos" heraus, dass auch ein bisschen ein Tribut die 80's geworden ist, was man im zweiten Abschnitt dieses Titels unverkennbar hören kann!
Der Track "Deimos" ist ein wenig Chillout und es gefällt mir! Am Anfang von "Deimos" hört man das Ende von "The Death Of A Planet", der als Übergang zum nächsten Titel ja auch gedacht war!
Das Ende von "Deimos" wurde geändert, als es in der Urfassung zu hören war. Hier wurde der Anfang vom gleichnamigen Albumtitel "Life on Mars" mit eingebaut und ergibt so einen guten Übergang zu diesem Titel auf dem Album "Life on Mars", das von der Reihenfolge ja anschließend folgt!
Der Titel "Deimos" ist auch der erste Titel von Jomisee in Chillout, der sich sogar in den Chillout Charts bei MyOwnMusic gleich am folgenden Tag, nach dem upload in diesen Charts platzieren konnte.
Am zweiten Tag stieg dieser Track "Deimos" sogar dort noch weiter an in diesen Charts! Hätte nicht gedacht, das dieser Track so erfolgreich sein würde, da es mehr ein Versuch war im diesen Bereich der Musik!
02.08.13 Bei MyOwnMusic im Bereich Chillout ist heute "Deimos" unter den Top 100 der Chillout Charts (aller Genres: Chillout, Ambient, New Age etc.) dort von der Nr.97 auf die Nr.26 dort angestiegen! In den Top 100 im Bereich Chillout ist "Deimos" dort von der Nr.33 auf die Nr.13 angestiegen! (Jomisee – Facebook)
Info: Deimos ist einer der zwei Monde des Planeten Mars, dieser ist neben Phobos der kleinere!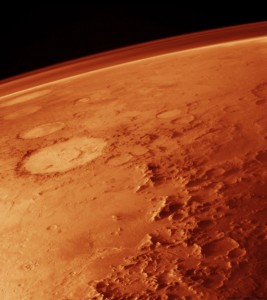 Der Albumtitel "Life on Mars" entwickelte sich leider etwas schwierig und daher erscheint mir die Qualität dieses Tracks nicht so geworden zu sein, wie sie gerne erwünscht war!
Die Länge dieses Tracks sollte so sein, da hier im diesen Track doch sehr viel experimentiert wurde, was Synthesizer, E-Gitarre und Akustik-Gitarre mit oder ohne Effekte anging und dann leider die Tecknik auch noch Probleme bereitete!
Der gleichnamige Albumtitel "Life On Mars" ist somit erst einmal abgeschlossen, obwohl man diesen Track immer noch weiter ausbauen könnte! Anfangs sah es nicht so aus, als würde Leben auf dem Mars existieren, dies ist natürlich im musikalischen Sinne gemeint, um so mehr ist es erfreulich das einige diesen Track gut finden.
Bei diesen Track "Life On Mars", wo die ersten Versuche zu düster, endlos lang und dann meistens verworfen wurdenund es kam noch dazu, Pink Floyd läßt schön grüßen, die in letzter Zeit wieder unter meinem Kopfhörern ständig zu hören waren!
Mit dem Gedanken, verstärkt Einflüße von Pink Floyd ala "Shine On Your Crazy Diamond" und auch Lucifer's Friend mit dem Album "Goodtime Warrior" aus dem Jahre 1978 war ständig unter dem Kopfhörer bei mir zu hören, besonders mein Favorit der Song "Good Times", daher die kurzen Synthesizer-Akkorde, die diesen Song begleiten.
Instrumente die bei "Life on Mars" zum Einsatz kamen, waren E-Gitarre, E-Bass, Akustische Gitarre mit Effekte und Synthesizer!
Image: Public Domain (CC0) mars-11608