Tag archives for Love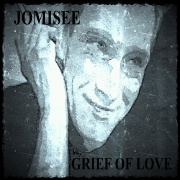 Das Grief of Love ist eine musikalische Umsetzung eines Gedichtes von R. Ty, dass im Original "Gedanken der Nacht" heißt! Es gefiel einen so sehr, das man dieses Gedicht ins englische übersetzte und es mit Musik versehen müßte.
Es war eine schwierige Aufgabe, wie sich heraus stellen sollte aber eine Herausforderung die Jomisee gerne angenommen hat und man versuchte etwas daraus zu machen. Dieses ist nach dem "Release Me", nun der zweite Song, wo man sich mit eigenen Sprechgesang versucht!
Dieser Song "Grief of Love (A Poem)" konnte sich auf MyOwnMusic 7 Tage auf der Nr.1 in den Top 100 der Rock – Rock Charts platzieren! Davon waren es einmal 6 Tage in Folge auf der Nr.1! In den Top 100 Rock (aller Genres) schaffte dieser Song es 3 Tage in Folge sich auf der Nr.2 dort zu platzieren! In den Top 100 (aller Genres) schaffte dieses rockige Gedicht eine beachtliche Nr.8 dort und ist somit bisher der erfolgreichste Song von Jomisee auf MyOwnMusic und ist dort seit dem 6. Juni 2014 in den Rock Charts platziert!
(Lyrics by R. Ty)
GRIEF OF LOVE (A POEM)
The thoughts…
Sometimes come over me.
Ask me questions, about you.
I can't answer, it is difficult for me,
I'm just sad and empty inside
Is it the loneliness that oppresses me?
grief of love
I demand too much, or am I crazy?
What is wrong and what is right?
Who can leave or who is important?
These begin to hurt and sneak into my heart.
grief of love
There are really hard like a rock, let no more love enter.
Sadness spreads in me, should it end?
Is it time?
Need to change something, otherwise it's my death.
My heart shall not die in the grief of love.
grief of love
Lyrics and Copyright by R. Ty/Music by Jomisee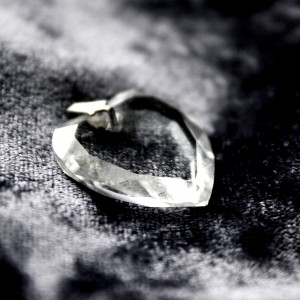 Nach einem musikalischen Ausflug zum Mars, der noch nicht beendet ist und der dritte Titel "Phobos" nicht so gelungen war, entschied man sich etwas anderes als Überbrückung zu machen!
Dabei kam der Track "Longing To (Your) Love" heraus, der sich bei SoundClick zu einen Top 30 Hit in den Rock-Instrumental Charts entwickelt hat! Von über 850 Titeln schaffte "Longing To (Your) Love" eine Nr.29 in diesen Instrumental Rockcharts!
Die Hintergrundgeschichte zu diesem Titel ist eine Frau, die immer noch nicht erkannt hat, was richtig oder was falsch ist um glücklich zu sein, so das sie immer wieder in unnötige, manchmal auch peinliche Situationen hereinstolpert was ihre Liebe zu anderen betrifft und nicht erkennt wie nah eigentlich ihr wahres Glück ist.