Tag archives for Life On Mars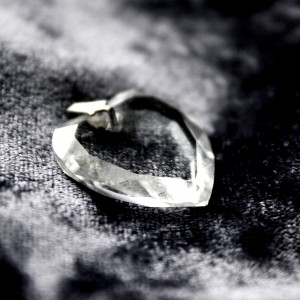 Nach dem gleichnamigen Albumtitel "Life on Mars", wird die musikalische Reise über den Planeten Mars natürlich noch weitergehen und hier noch einmal ein großes Dankeschön von uns, an die Hörer von MOM!
Zwischendurch gibt es mal ein wenig modernen Jazz-Rock? Fusion-Rock? Oder ist doch nur instrumentale Rockmusik? Ein bisschen schwierig diesen Titel einzuordnen!
Wie schon beim "Longing To Your Love", dass zwischen den Aufnahmen zu "Kasei Vallis (The Valley Of The Mars)" und "Cydonia Mensae" aus dem Album Mars entstand, ist auch das "50 To 51" zwischen den Aufnahmen zu "Life on Mars" und dem neuen Titel des Mars-Albums entstanden!
Musikalische Einflüße in diesem Titel "50 To 51" sind diesmal ein bisschen Emerson, Lake & Palmer, sowie Stanley Clarke, mit Instrumenten wie der E-Bass, die E-Gitarre mit einigen Effekten und den Keyboards bzw. Synthesizer die hier zum Einsatz kamen!
Das Preview Musik-Video von "50 To 51" (eigentlich: 50 To 51 (Em La Pa) könntet ihr unter Videos bei Facebook/Jomisee sehen bzw. hören! By the way! Dieses ist aber nicht die fertige Version von "50 To 51", die wurde dann einen Tag später als MP3 hochgeladen auf allen bekannten Musiker-Seiten wo Jomisee zu finden ist!

Music by Jomisee
Cover: public domain CCO crystal-heart-pendant
Preview-Video: 50 To 51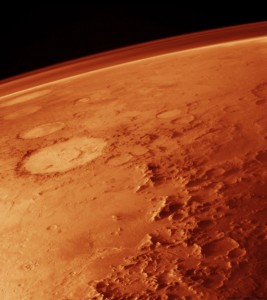 Der gleichnamige Albumtitel "Life On Mars" wird der nächste Track von Jomisee sein! Doch vom Leben auf dem Mars ist bisher überhaupt keine Spur zu entdecken. So auch bei diesen Track "Life On Mars", wo die ersten Versuche zu düster, endlos lang und dann meistens verworfen wurden!
Dann kam noch dazu, Pink Floyd läßt schön grüßen, die in letzter Zeit wieder unter meinem Kopfhörern ständig zu hören sind! Mit dem Gedanken, verstärkt die Einflüße von Pink Floyd mit einzubauen.
Der Tontechniker, also Ich, hat auch so seine Probleme mal wieder mit der Technik! Crack Noises etc.
Aber mehr seih noch nicht gesagt, da wir erst am Anfang sind und eigentlich schon viel weiter wären. Doch wie schon erwähnt, es war alles zu düster und einfach zu lang!
Zur Zeit liegen wir doch noch bei 12 min. und 45 sec., wer weiß schon heute, wie sich das Ganze als Track dann anhören wird und das wird noch dauern!
Jomisee
Image: Public Domain (CC0) mars-11608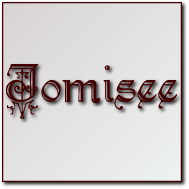 Die Idee begann mit dem Track "Flight About The Mars", der doch kleine Verzerrungen und hin und wieder hatte und Klickgeräusche, die aber passten gut mit ins Geschehen. So das dieser Track auf jeden Fall ein starker Soundtrack wurde!
Der Track "Kasei Vallis konnte bei Fandalism, einer Artistpage schon 750 plays aufweisen und somit gehört "Kasei Vallis" bisher zu den erfolgreichsten Tracks von Jomisee!
Auch in den Internet-Charts von SoundClick unter dem Genre Instrumental Rock schaffte dieser Track eine # 46 und ist dort ebenfalls einer der erfolgreichste Tracks von Jomisee dort!
Auch wenn dieser sehr lange Track "Kasei Vallis", wie auch bei Reverb Nation dort in Part 1 und 2, der insgesamt ja 8min. 16 sec. geht aufgteilt werden mußte um die Klangqualität einigermaßen zu halten, findet dieser doch seine Hörer!
Dieser Track "Kasei Vallis" ist der zweite Track nach "Flight About The Mars", der ja mit technischen Problemen entstanden ist und so in seiner Qualität stark einbüßte und dann auch nicht überall auf den Artist-Pages veröffentlicht wurde.
Nach diesen beiden Tracks entschied man sich ein Album über das Thema Mars zu machen, dass aber noch lange nicht fertig ist. Einen Titel hat das Kind auch schon und zwar "Life On Mars", wo mich ein Kommentar von Per Bronco Karlsson (Artist) dazu bewegte diesen als Titel zu verwenden. Der schrieb: "I always suspected that there was life on Mars, now I know: very fine music!"
Auch Bernie Landry (Artist) Bernie Landry: schrieb "Pulsating ambiance on "Kasei Vallis (The Valley of the Mars)"… very nice evolution. Cool". Dieser Track ist absichtlich Drums betont aufgenommen worden und so wurde auf einen Tiefendruck eines Basse im diesen Track verzichtet, was einige von euch vielleicht vermissen!
LIFE ON MARS – JOMISEE
Neu! TwitMusic Jomisee