Tag archives for Days
Der erste Track im neuen Jahr 2015 ist der gleichnamige Albumtitel "THE ENDLESS DAYS", der aus 3 zusammenhängenden Parts besteht! Es sollte was ganz besonderes werden, was es dann leider fast nicht wurde.
Schon die Idee mit den zusammenhängenden Parts erwieß sich später als nicht so gut. So das diese Bereiche nicht mehr ausgereizt werden konnten und man sich im letzten Part dann die Frage stellen mußte, weiter zu machen oder abbrechen. Man hat sich dann für das letztere Entschieden und wir lassen es einfach mal so wie es ist.
Spezieller Dank geht an Gerrit Scheel der hier mit einem E-Gitarren Solo zu Beginn im Intro zu hören ist!
Und nicht zu vergessen dem Sound von TPOM in den ersten beiden Parts!
The Endless Days (Part 1 – 3)
The Endless Days – Intro (Gerrit Scheel – Solo E-Gitarre) – (Instrumental)
The Endless Days – Part 2 – The Wait (at the Piano) – (Instrumental)
The Endless Days – Part 3 (Instrumental)
Dieser Song wurde unerwartet sehr positiv von den Hörern auf MyOwnMusic aufgenommen! Und es kommt noch schlimmer! Zum ersten mal schaffte Jomisee es heute mit einem Song dort auf der Nr.1 in den MyOwnMusic Rock Charts (aller Genres) sich zu platzieren, wo man sich bisher nur auf einer Nr.2 dort platzieren konnte!
TOP 100 (aller Genres) [21.02.15]
# 6 The Endless Days
TOP 100 ROCK (aller Genres)
# 1 The Endless Days
Top 100 ROCK – ROCK
# 1 The Endless Days
Bei einem Kommentar, war ich doch sehr angetan und den Tränen nah! "Insgesamt wirkt der Track auf mich, als hätten sich Musiker auf der Bühne oder im Studio zusammengefunden um Ihre Emotionen auszuleben".
Ein weiterer Kommentar: …Du hast ein seltenes Talent neue Klangkombinationen sofort, ohne Gewöhnungsphase für den Hörer, in die Ohrmuschel zu pflanzen.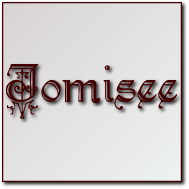 Der neue instrumentale Track von Jomisee heißt "One Of These Endless Days" und enstand schon im Jahre 2012!
Doch dieser Track wurde leider nie fertig und so verschwand dieser im Archiv von Jomisee. Nach dem Motto des Albums The Endless River von Pink Floyd, kommt Jomisee zumindestens nun auch mit einem Track und nicht mit einem ganzen Album aus seinem Archiv.
Einer unfertigen Version die gerade überarbeitet wurde! Dieser sollte damals zum gleichnamigen Album (2012) von Jomisee hinzugefügt werden, was am 7. Dezember 2014 nach fast zwei Jahren dann endlich geschehen ist!
Dieser Track "One of these endless Days" ist eine sogenannte Brücke zum Album "Life on Mars aus dem Jahre 2013, wo in diesen Track schon andeutungsweise Soundelemente aus dem späteren Album "Life on Mars" zu hören sind!
One Of These Endless Days! (2012 + 2014)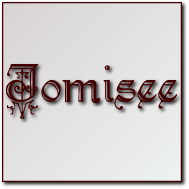 Keine Pause! Jomisee hat einen neuen Track mit dem Titel "The Better Days" auf ReverbNation hochgeladen! Sollte eigentlich ein Rocktitel werden, doch leider hab ich zur Zeit Bluesdays, so das ich dieses in der Mitte dieses Tracks es mal ein wenig jammern lasse!
Leichte Begegnungen mit dem Jazz sind auch wieder vorhanden, doch irgendwie bekomme ich Rock, Blues und Jazz nicht in einen Topf zur Zeit!
Die Idee ist gut! Klingt aber irgendwie leider noch nicht rund, aber dieser Track ist schon öfter geändert worden und das ist auch noch nicht das Ende, wie es mir scheint!
Der Titel "The Better Days" ist zur Zeit eine Phase, die jeder von uns in seinen Leben einmal hat oder haben wird und man sich danach sehnt, wieder die besseren Tage in seinen Leben zu erleben!
Jomisee