Tag archives for Sleepless Nights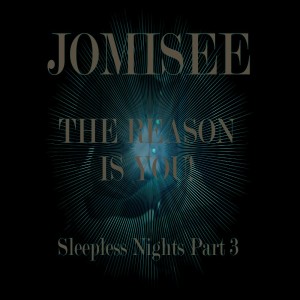 Damit ist diese Trilogie von "Sleepless Nights" nun abgeschlossen und nach dieser doch schon etwas düsteren Trilogie ala Filmmusik und Soundtrack-Atmosphäre, die auch dramatisch, aggresiv, schrill und spannend zu gleich geworden ist!
Der erste Part von "Sleepless Nights" hatte da schon etwas besonderes, während sich die anderen beiden Parts "Awful Dreams" und "The Reason Is You", doch eher in einer depressiven und teilweise quählenden Stimmung wiederspiegelten, die durch einen schweren E-Gitarrensound musikalisch dargestellt wurden.
Vielleicht sollte man da weiter ansetzen oder muß danach mal wieder was flottes kommen, wie zum Beispiel im Stil von "Night in The City" was vor dieser Trilogie entstanden ist und von mir aufgenommen wurde!
Ehrlich gesagt, man weiß es noch nicht, da meine Musik stark beeinflußt wird von Dingen die in meinen Umfeld geschehen oder die immer noch im Kopfe herumgeistern und solche Songs wie das "Night in the City" eher zur Zeit nicht entstehen können.
Dieses Jahr 2012 war ein auf und ab der Gefühle und die Enttäuschungen gingen an einem auch nicht spurlos vorbei! Die Frage des Jahres, kommt von jemanden ganz bestimmten, die da immer war: Was macht er wohl gerade? So erzählte Sie es mir einmal, wenn sie an mich gedacht hatte!

Eines ist sicher, Sie lebt in meiner Musik weiter, vergessen werde ich Sie nie!
To Be Crossed In Love (Much As I Love Them) by MyOwnMusic (inspiriert durch Sie, so entstand damals dieser Song!)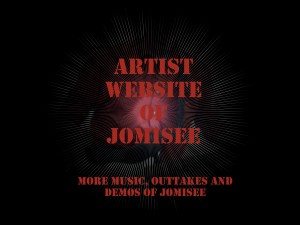 Soundtrack und Filmmusik Atmosphäre, die düster, dramatisch, aggresiv, schrill und spannend zu gleich ist, dass ist "Sleepless Nights" geworden!
Nach unseren Track "Sleepless Nights", der schon 4:57 Minuten lang geworden ist und positve Kommentare erhielt, wie: "Sehr tolle Sounds, coole Gitarren, schöner Rhythmus und wenn man das Ganze als Soundtrack betrachtet, kann man nur sagen eine sehr tolle Atmosphäre!"
So enstand die Idee einer Trigolie aus drei Parts daraus zu machen und somit geht es nun weiter in die zweite Runde dieser sogenannten Trigolie, die wie bekannt ist, immer aus drei Teilen besteht.
Dieser "Part 2" von "Sleepless Nights" beschreibt musikalisch die schrecklichen Träume, die einen aus den Schlaf reißen könnten! Somit ist dieser zweite Part noch düsterer geworden und wurde auch mit einigen ruhigen Stellen in "Awful Dreams" versehen, die sich dann weiter fortsetzt wird in einer düsteren Atmosphäre, mit teilweisen aggresiven Gitarrensound!
Leider hat dieser "Part 2" nicht, was bei "Sleepless Nights" schon sehr gut zu hören war, den Einsatz von vielen E-Gitarren-Sounds, wo bei "Awful Dreams" eher absichtlich gespart wurde und ein wenig zu lang geworden ist mit seinen 6:17 Minuten!
Am Ende dieses Stückes von "Awful Dreams", wird dieser mit einen aggressiven und schweren Gitarren-Sound ausgeblendet, der den dritten und letzten Part von "Sleepless Nights" einleitet!
Dieser ist schon in Arbeit, doch es fällt ein wenig schwer, aus diesem dunklen düsteren Mittelpart von "Awful Dreams – Sleepless Nights Part 2" wieder heraus zukommen und dieses ist eine Herausforderung, die wir uns natürlich angenommen haben!
Einen Titel für den dritten Part, gibt es auch schon, er wird wahrscheinlich "The Reason" oder "You're The Reason" heißen! Doch dieses könnte sich noch ändern, wo wir aber erst einmal das Ergebnis, dieses letzten Parts abwarten werden!
Jomisee: MyOwnMusic