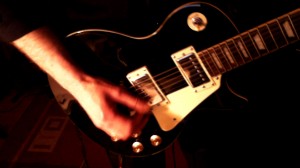 Es war an einem Wochenende, da liefen sehr gute Dokus im TV über die Planeten im unseren Sonnensystem, wo mich besonders der Planet Mars in seinen Bann zog!
So wurde dieser Instrumental-Song eine Reise zum Mars mit einer musikalischen Umrundung dieses Planeten! Daraus entstand der Titel "Flight About Mars" (Flug über den Mars).
Das ganze ist No-Keyboard-Sound, sondern mit speziellen Effekten über die E-Gitarre gemacht, sowie bei den meisten anderen Tracks von Jomisee!
Ab dem Tape 11 von "Flight About Mars" war dieser in einer langsamen Version und die auch später genommen wurde und bei SoundCloud in einer Länge von 6 min. und 25 sek. hochgeladen wurde!
Bei ReverbNation wurde dieser Track dann wieder gelöscht, da die 8mb Grenze überschritten wurde und der Sound bei einer niedrigeren Klangqualität einfach verpuffte, so das dieser Track, der auch mit technischen Knacken ist, seinen Hörreiz enorm eingebüßt hatte!
Die Versionen zur Zeit: The Long Version of "Flight About Mars", zu finden auf Fandalism und SoundCloud
Nach dem "Flight About Mars gibt es eine Fortsetzung! Der Titel heißt "Kasei Vallis (The Valley of the Mars)" und ist zur Zeit der Renner auf Jomisee's Seite auf Fandalism!