---
THE DARK SIDE OF LIFE
Die Entstehungsphase eines neuen Albums!
---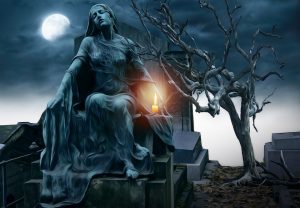 Von Stonehenge in die Dunkelheit soll es im nächsten Jahr gehen. Der Titel dieses Album lautet "The Dark Side Of Life" und man war in den letzten Monaten schon bei fast 20 Entwürfen angekommen. Doch am 5. Dezember 2019 versagte dann die komplette Technik für dieses und auch andere Projekte bis auf weiteres. Dieses bedeutet immoment einen totalen Stillstand zu diesem Projekt und deren weiteren Aufnahmen, die da folgen sollten. Es ist nicht nur das Album "The Dark Side Of Life", sondern auch zwei ältere Songs aus den Jahren 2018 und 2019, sowie ein Projekt mit einem anderen Künstler, die schon in Arbeit waren. Vielleicht geht es in ein paar Wochen schon weiter, was man heute leider noch nicht sagen kann. Hier liegt leider noch viel Arbeit vor einen um diese Projekte weiter fortführen zu können.
---
Die Idee zum Album!
---
Dieses Album ist für das nächste Jahr 2020 geplant wie schon erwähnt wurde. Hier entstehen zur Zeit erst einmal nur die Entwürfe dazu und mal sehen was dabei alles noch so herauskommt. Die meisten Tracks tragen noch einen Arbeitstitel, wobei auch einige schon einen festen Titelnamen bekommen haben. Das Thema "Dark" zum Album enstand eigentlich nachdem man einen Artikel über das Dark Net gelesen hatte, was auch der erste Track gewesen ist der zu diesen neuen kommenden Album enstand. So blieb es dann auch bei den weiteren neuen Tracks bei einer Dark-Titel-Bezeichnung. Elektronik-Sound, Schlagzeug, E-Bass und E- Gitarren und vieleicht hier und da etwas Voices dazu. So jedenfalls war die Idee zu diesem Projekt. Gäste zu diesen Album waren geplant und sind immer noch möglich und erwünscht, doch hier bin ich zur Zeit mal ganz vorsichtig mit einer Aussage was dieses betrifft.
---
So bleiben erst einmal die Entwürfe zu diesen Projekt unberührt. In der Hoffnung es geht bald weiter mit dem Album "The Dark Side of Life" für das kommende Jahr 2020…
---
ALBUM I. (ENTWÜRFE)

---
THE DARK SIDE OF LIFE
THE DARK FACE
THE DARK VISIONS
THE DARK FUN
THE DARK SUN
THE LADY OF THE DARKNESS
THE DARK NET
THE DARK WORLD
THE DARK ZONE
THE DARK MAGIC
---
ALBUM II. (ENTWÜRFE)
---
THE DARK HAND
THE DARK ROAD TO NOWHERE
THE DARK AND THE LIGHT (SEPARATE WAYS)
THE DARK FUTURE
THE DARK FIGURE
THE DARK LIFE
KILLED IN THE DARK
RENDEZVOUS WITH FATE (INTERMEZZO)
THE BIG EMPTY
PLEASE HOLD THE LINE (INTERMEZZO)
---
Edit: 12.12.2019 – 12.01.2020