Tag archives for Point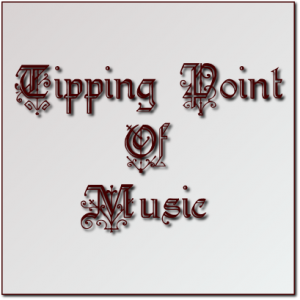 Am 15. November 2014 wurde der Soundtrack "The Rose of Rugia – Theme" veröffentlicht! Die Rose von Rugia sollte von der Idee her eine musikalische Fantasie – Saga werden in mehreren Parts.
Doch diese Idee überlebte leider nicht einmal einen vollen Track, so das sich hier Maiko (Jomisee) mit seinen E-Gitarren und deren Effekten etwas experimentierte, was man ja heraushören kann!
Es ist mehr eine Sound-Collage geworden und leider sind auch die technischen Probleme zu diesen Aufnahmen hier im Track zu hören… sorry!
Die Idee von einer musikalischen Fantasie-Saga entstand auf Rügen beim Wandern, wo man eine Rast machte und man sich fragte warum liegt dort eine Rose auf dem Tisch?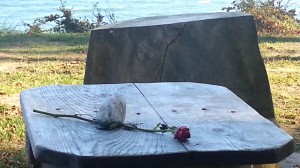 THE ROSE OF RUGIA – Theme [unfinished] – (November 2014)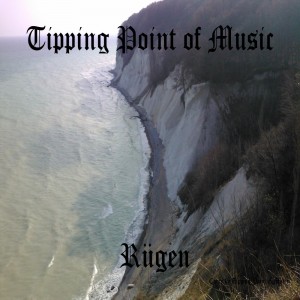 Der neue Track "Rügen" von Tipping Point of Music, dass ja bekanntlich als zweites Musik-Projekt von Jomisee läuft, ist doch mehr ein Soundtrack geworden, als das man es Ambient oder Chillout bezeichnen könnte.
Es waren die Impressionen, die Bilder, die beim Besuch auf Rügen entstanden sind und einen umgehauen haben, was für eine tolle Insel diese ist.
Wo natürlich auch Bilder gemacht wurden und so enstand daraus eine Bildergalerie, die man dann zu einem Video gemacht hatte und untermalte das ganze mit dieser Musik von Tipping Point of Music.
Die Bilder mit der Musik von Tipping Point of Music passen eigentlich sehr gut zusammen, so das es was entspannendes hat.
Hört man diesen Track ohne die Bilder von Rügen, verblaßt dieser leicht, da dieser keinen eigentlichen Höhepunkt zu bieten hat. So war es ja auch nicht gedacht und wer einmal auf Rügen war und die Steilküste und die anderen Sehenswürdigkeiten gesehen hat, weiß was damit eigentlich gemeint ist.
Tipping Point of Music – Rügen
TIPPING POINT OF MUSIC – RÜGEN (Version 2) 
An dem Video wird noch fleißig weitergearbeitet um neues Bildmaterial mit einzubinden!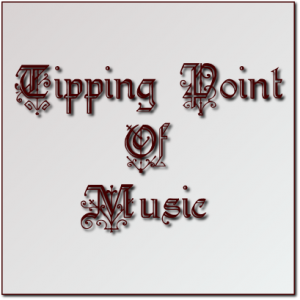 Ein weiteres Musik Projekt ist Tipping Point of Music, dass im November gestartet wurde und nur auf ReverbNation, MySpace, Facebook, SoundCloud und MyOwnMusic im Web zu finden ist!
Tipping Point of Music heißt soviel wie Wendepunkt der Musik, gleich vorweg ein Wendepunkt in der Musik ist diese Musik nicht, nur der Name gefiel halt! Unter diesen Project Tipping Point of Music wird es Musik aus dem Bereich Chillout, Ambient & Soundtracks geben!
Der erste Track heißt "The Heaven Can Wait" und es war der letzte Versuch für das diesjährige MyOwnMusic Ambient Wave 2013! Der dann auch verworfen wurde und als erster Track unter den Namen Tipping Point of Music veröffentlicht wurde!
Was damals leider noch keiner ahnen konnte, es entwickelte sich dieser düstere Track, der das Thema vom Leben und Tod beinhaltet, dann sehr erfolgreich auf MyOwnMusic!
Dieser konnte sogar der Invasion der Tracks standhalten, die für das Ambient Wave 2013 in dieser Zeit hochgeladen wurden und locker mithalten! Der Track "The Heaven Can Wait" ging nicht unter in dieser Flut von über 50 neuen Tracks für das Ambient Wave 2013! Dumm gelaufen!
Tipping Point of Music sind Asahi & Maiko
Highest Position!
The Heaven Can Wait [22.11.2013]
#18 Chillout (aller Style)
#07 Top 100 Chillout/Ambient
#34 Top 100 (aller Genre)
Der neue Track von Tipping Point of Music ist "Berlin (We Can't Come)"
Tipping Point of Music im Web!
Tipping Point of Music auf  Facebook  – ReverbNation – MySpace – SoundCloud