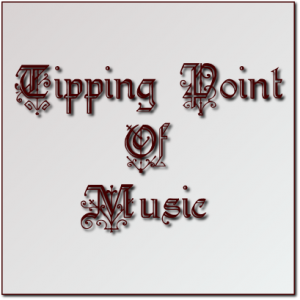 Ein weiteres Musik Projekt ist Tipping Point of Music, dass im November gestartet wurde und nur auf ReverbNation, MySpace, Facebook, SoundCloud und MyOwnMusic im Web zu finden ist!
Tipping Point of Music heißt soviel wie Wendepunkt der Musik, gleich vorweg ein Wendepunkt in der Musik ist diese Musik nicht, nur der Name gefiel halt! Unter diesen Project Tipping Point of Music wird es Musik aus dem Bereich Chillout, Ambient & Soundtracks geben!
Der erste Track heißt "The Heaven Can Wait" und es war der letzte Versuch für das diesjährige MyOwnMusic Ambient Wave 2013! Der dann auch verworfen wurde und als erster Track unter den Namen Tipping Point of Music veröffentlicht wurde!
Was damals leider noch keiner ahnen konnte, es entwickelte sich dieser düstere Track, der das Thema vom Leben und Tod beinhaltet, dann sehr erfolgreich auf MyOwnMusic!
Dieser konnte sogar der Invasion der Tracks standhalten, die für das Ambient Wave 2013 in dieser Zeit hochgeladen wurden und locker mithalten! Der Track "The Heaven Can Wait" ging nicht unter in dieser Flut von über 50 neuen Tracks für das Ambient Wave 2013! Dumm gelaufen!
Tipping Point of Music sind Asahi & Maiko
Highest Position!
The Heaven Can Wait [22.11.2013]
#18 Chillout (aller Style)
#07 Top 100 Chillout/Ambient
#34 Top 100 (aller Genre)
Der neue Track von Tipping Point of Music ist "Berlin (We Can't Come)"
Tipping Point of Music im Web!
Tipping Point of Music auf  Facebook  – ReverbNation – MySpace – SoundCloud