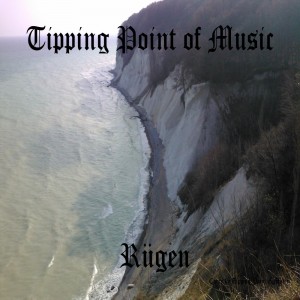 Der neue Track "Rügen" von Tipping Point of Music, dass ja bekanntlich als zweites Musik-Projekt von Jomisee läuft, ist doch mehr ein Soundtrack geworden, als das man es Ambient oder Chillout bezeichnen könnte.
Es waren die Impressionen, die Bilder, die beim Besuch auf Rügen entstanden sind und einen umgehauen haben, was für eine tolle Insel diese ist.
Wo natürlich auch Bilder gemacht wurden und so enstand daraus eine Bildergalerie, die man dann zu einem Video gemacht hatte und untermalte das ganze mit dieser Musik von Tipping Point of Music.
Die Bilder mit der Musik von Tipping Point of Music passen eigentlich sehr gut zusammen, so das es was entspannendes hat.
Hört man diesen Track ohne die Bilder von Rügen, verblaßt dieser leicht, da dieser keinen eigentlichen Höhepunkt zu bieten hat. So war es ja auch nicht gedacht und wer einmal auf Rügen war und die Steilküste und die anderen Sehenswürdigkeiten gesehen hat, weiß was damit eigentlich gemeint ist.
Tipping Point of Music – Rügen
TIPPING POINT OF MUSIC – RÜGEN (Version 2) 
An dem Video wird noch fleißig weitergearbeitet um neues Bildmaterial mit einzubinden!