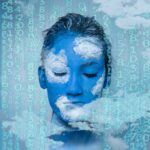 Es sind diese endlosen Strassen wo ich hier lebe und wo man glaubt sie führen eigentlich ins nichts. Doch nach einer geglaubten Ewigkeit kommt dann doch noch was!
Diesen Track widme ich John Miles. Denn dieser Track entstand in der Zeit, wo die Nachricht kam, John Miles seih verstorben. Was ich nicht glauben konnte, doch leider war es wahr. Mich begleitete sein "Music" seit 1976 und ich konnte es auch einmal bei den Night of the Proms mit Orchestra erleben. Gänsehaut pur!
John Miles verstarb am 5. Dezember 2021 und war für mich einer der Musiker (Gitarre, Keyboard, Gesang und Komponist). Ein großartiger Musiker ist von uns gegangen.
Music was my first love
And it will be my last
Music of the future
And music of the past…
In memory of John Miles!
Zurzeit ist es noch kein Album, doch es kommen noch ein paar Tracks dazu, wenn es mit dem neuen Projekt im diesen Jahr nicht so gut laufen sollte.
---
CHANGES (2021)
Die vorläufige Trackliste
01. CHANGES (Ambient Wave 2020)
02. DRONESCAPE (Ambient Wave 2020 – Alternative Version)
03. STORMY CLOUDS (Original "Sturmwolken")
04. CONFIDENCE (Ambient Wave 2021)
05. THE FATE OF THE EARTH (Test und Vor-Version) – Dezember 2021
06. A TIME WITHOUT JOY – Dezember 2021 (neu)
07. THE LONG ROAD TO NOWHERE – Januar 2022 (neu)
08. DER STURM***
09. NACH DEM STURM***
10. CLOUDS***
---
*** = Änderungen sind hier möglich
---
---
Image: public domain cco – Artikel: 23.01.2021
---