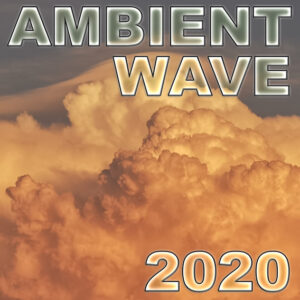 Der diesjährige Ambient Wave 2020 startete am 6. November und ging offiziell bis zum 8. November. Dieser wäre beinahe ohne die Teilnahme von Jomisee gelaufen. Doch dank Moment 4 Sound kam es dennoch zu einer Teilnahme um dort einen musikalischen Beitrag zu leisten. Man hatte versucht in einer kurzen Zeit etwas entstehen zu lassen, wo hier insgesamt fast 3 Tracks enstanden sind. Wobei der erste Track mit dem Titel "Dronescape" gestartet wurde, doch wie bei einen selbst hier eine Stimmung erzeugt wurde, die einen absolut nicht gefiel.
Dann küsste einen kurzeitig die Muse und es entstand das "Choices", was aber bis heute nicht fertig geworden ist. Es entstand davor ein weiterer Track, der mir auch anfangs gefiel, doch dann mehr und mehr auch bei mir durchfiel.
Ich bat Moment 4 Sound sich dieses noch unfertige "Choices" und auch das "Changes" einmal anzuhören. Seine Wahl fiel auf das "Changes", denn dieses wäre doch sehr gut für einen Beitrag zum diesjährigen Ambient Wave 2020.
So kam es dann, dass dieser Track es dann auch wurde. Wobei ich vorher schon und auch immer noch nicht das höre, was andere Hörer während des Ambient Wave 2020 bei diesen Beitrag gehört haben.
Zum Erstaunen wurde es ein erfolgreicher Beitrag, der sogar dann einen Tipp bzw. Empfehlung des Tages am 8. November erhielt und das höchstpersönlich vom Macher des Ambient Wave, dem Andy (Synchronic Beat). Dieser Tipp wurde dann am 23. November offiziell auf der MyOwnMusic Chillout-Seite präsentiert. Eine Auszeichnung die einen sehr ehrt und bestärkt weitere Stücke im kommenden Jahr in Angriff zu nehmen. Doch erst einmal muß der Umzug und alles was dazu gehört natürlich abgeschlossen sein!
Zur Ambient Wave 2020 kann ich sagen, es waren wieder sehr viele gute Beiträge der einzelnen Interpreten im diesen Jahr vertreten. Es ist schon erstaunlich was die Interpreten dieses Jahr für tolle Tracks haben entstehen lassen. Und weiter unten findet ihr die einzelnen Links zu den Künstler mit ihren Beiträgen zum diesjährigen Ambient Wave 2020.
---
CHANGES
---
CHANGES (VERÄNDERUNGEN)
Die Beschreibung zum Track "Changes", dem diesjährigen Beitrag von JOMISEE zum AMBIENT WAVE 2020!
---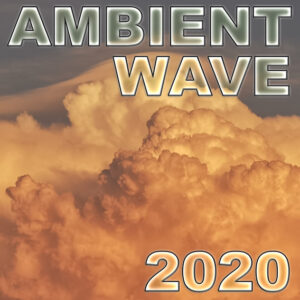 Es ist das Jahr 2020 was mir langsam mehr und mehr die Augen geöffnet hatte, um Hamburg zu verlassen. In dieser Corona Zeit hatte man viel Zeit zum Nachdenken, mit dem Ergebnis, Veränderungen müssen her, da die Großstadt mich langsam, mehr und mehr krank macht. Am Punkt angekommen wo auch meine Kreativität und das zur Ruhe kommen, wo dieses Abschalten nicht mehr gegeben war.
Es sind seit Anfang des Jahres mehr und mehr negative Punkte hinzugekommen, um dieser Großstadt endgültig den Rücken zu kehren. Es ist nur eine von vielen Entscheidungen, die bis in den September 2020 hinein gefallen sind. Diese Stimmung der Entscheidungen für die Veränderungen sind hier (leider?) in diesen Track mit eingefloßen. Von einer Traurigkeit bis hin zur Entschlossenheit. Einen Schritt, an dem man eigentlich am Anfang des Jahres noch gar nicht gedacht hatte. Oder es einfach immer wieder nur verdrängt hatte?
Der eigentliche Ambient Wave 2020 Track (Choices) ist leider nicht mehr fertig geworden, da das kurze aufbäumen einer kreativen Phase einfach zu kurz war und mein Umzug etc. natürlich auch vorrangig war und ist. Bis dann wieder Musik gemacht wird und die Kreativität hoffentlich wieder vorhanden sein wird, dauert es wohl noch ein wenig. Es sind diese bestimmten Entscheidungen für Veränderungen, die man für dieses Jahr 2020 beschloßen hat und es soll auch der Startschuß für einen Neuanfang in meinem Leben sein!
JOMISEE
---
Ambient Wave 2020
Die Songs in der Reihenfolge der Uploads
---
• Zeitgleichvier – Rivers

• Mindmovie – Tightrope to Infinity (TIPP)

• DanzeMusik – Zero Gravity
• bam dorner – Quiet City in Autmn (Ambient Wave 2020)
• reklov – The Secret Garden
• Legatos – Goldregen
• HJohnB – Walk in the Fog
• Sayayi – Moments (TIPP)

• Tom Wolf – Strings and pages (Ein Bilderbuch) (TIPP)

• Labeo – Daydreamer
• TheDeEe – Small Hands (TIPP)

• Christian Rohde – Telstar 14R
• Filterpad – Radioteleskop
• kellaa zwo – walking along the moonlit road (TIPP)

• Cripp – Mother Nature (TIPP)
• Electro-Lyte – space emotion
• SoundCreator – Planet Chill (TIPP)
• Timo Klangfeld – Heart and brain (TIPP)
• trouby – enharmonic journey (ambient wave version)
• Gerrit Scheel – Geisterstadt
• Sell The Tab – Der Tod der Affen
• Perplextor – Desire / Catch the flow
• SevenValues – Die Flucht (TIPP)
• Sachiko Musashi – Shiroyama – The Last Stand – Things we belive in (TIPP)
• helixrider – Spiraling Downwards
• MacKun – Neue Generation (TIPP)
• the silent guardian – Blue Night (AW2020)
• vahrenheit – Autumn Rhapsody
• Moment 4 Sound – Poesie des Regens (A.W. – 10th Anniversary) (TIPP)
• Feger – Erosole ( Ambient Wave 2020 )
• PAZion – what does an astronaut think (when he leaves the earth) (TIPP)
• tworld – Kraniche ziehen davon
• Alexander Supertramp – A better Future (TIPP)
• THE EYE – HOSPITAL -The Job of Mister Coone (TIPP)
• Tobi d Feindt – It's Cold Outside
• Antimaterie – ErdfunkelnOderDieErkenntnis
• Synchronic Beat – Peaceful Meadows (TIPP)
---
Danksagungen gehen an Synchronic Beat für diesen tollen gelungenen AMBIENT WAVE 2020 und nicht zu vergessen an Moment 4 Sound, der einen bestärkt hat dieses "Changes" als Beitrag zum AMBIENT WAVE 2020 hochzuladen!
---
Edit: 23.11.2020 + 26.11.2020
---
Image: Mit freundlicher Genehmigung von Synchronic Beat (MyOwnMusic)
---