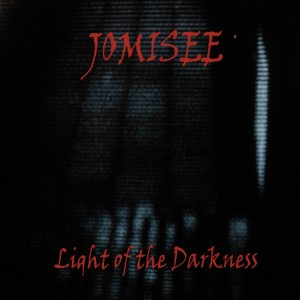 Erst sollte dieser Track "Lights in the Darkness" heißen, doch ein Licht beschreibt es eigentlich besser! So wurde "Light of the Darkness" daraus! Das Licht in dieser Finsternis ist die Hoffnung auf eine gute Freundschaft, die in Sicht ist, nach all der Dunkelheit in den letzten vergangenen Monaten.
Doch es wird sich erst noch zeigen in der Zukunft, ob dieses die richtige Entscheidung war, nach dem diese gute Freundschaft, so gut wie in Trümmern lag!
Das Licht im diesen Track "Light of the Darkness" ist das "ya ya ya" E-Gitarren Solo, umgeben von düsteren und mit einem ängstlichen Versuch eine Melodie in diesem Track zu erzeugen.
Diese werden durch die harten aggressiven Klänge in diesem Track, die die Finsternis darstellt und versucht dieses Licht wieder zu verjagen um es nicht heller Scheinen zu lassen!
Wer am Ende der Sieger ist bleibt ungewiß, das Licht (die Freundschaft) oder die Finsternis (die Konflikte mit sich selbst, dass man für immer einen sehr guten Freund verloren haben könnte!
Kommentare über die Musik von Jomisee
Willkommen in den Klangwelten von Jomisee!
Mal einfach nur Chillout und manchmal abgefahrener, aber immer mit guten Sounds und Ideen. Der Rhythmus ist in diesem Stück richtig toll, treibt alles immer weiter in den Kopf hinein. Für Leute, die etwas andere Musik mögen, jenseits kommerzieller Musik…
Super! (Gerrit Scheel – MyOwnMusic)
Cover by Jomisee: (Backfront-Cover of the Album "Night in the City" von Jomisee)
Trackliste (noch unvollständig)
Night in the City – 6:12
Light Of The Darkness – 4:46
Sleepless Nights – 4:57
Awful Dreams – Sleepless Nights Part 2 – 6:15
The Reason Is You – Sleepless Nights Part 3 – 5:02
Origin Of The End – 4:39
Without You – 4:02
? The Truth In A Lie – (re-release)
? Evgenia – (re-release)
? Tears In Rain – (re-release)
?
?
To Be Crossed In Love (Much As I Love Them) – (Bonus-Track]
Wednesday Never Comes (Bonus-Track)
Das Front-Cover des Albums "Night in the City" von Jomisee!