Neues Release von Jomisee folgt demnächst mit Zone of Uncertainty!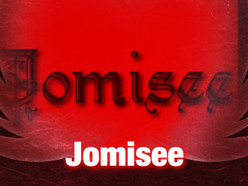 Der neue Titel von Jomisee wird höchstwahrscheinlich "Zone of Uncertainty" (Zone des Unklaren) heißen und dieser wird doch ziemlich rockig bzw. sehr heavy werden!
Der Projekt-Titel lautet zur Zeit noch "Tabzone" und geht bereits in seine 13. Runde (Tape 13), was die Aufnahmen zu diesen Track betreffen!
Man kann auch sagen, man ist an einem Punkt angekommen, wo man eher rückwärts gehen möchte, als da noch einen drauf zu setzen!
Als kleiner Ausflug in den Bereich des Hardrock und Heavy Metal ist es okay! Doch für die Zukunft scheint es doch nicht der richtige Weg zu sein!
Eine tolle Idee, die in diesem Song immer mehr unterging, um so weiter dieser fortgeschritten war und die dann immer mehr eine Unzufriedenheit über das Ergebnis dieses Tracks auslöste!
Von diesem zur Zeit, noch unzufriedenen und unklaren Ergebnis, könnt ihr euch hoffenlich dann demnächst selber davon überzeugen!
(Zone of Uncertainty)