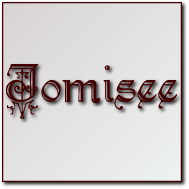 Ein Track der den Tod musikalisch zum Thema beinhaltet! Wie kommt mann auf so ein Thema? Nun in meinen Bekanntenkreis, gibt es einige die dem Leben auf Erden sich in kürzester Zeit entziehen müßen!
In letzter Zeit häuft sich dieses sehr, dass jemand den mann gut kennt, um seine Gesundheit kämpfen muß und mancher wird leider auch diesen Kampf verlieren!
Der Track "The Tears Of Death" erklingt Anfangs mit einer kleinen Melodie auf dem Klavier, wo es dann übergeht in einem düsteren harten und schweren Sound!
Begleitet mit Elementen aus anderen kleinen kurzen abgebrochenen oder untergehenden Melodien, die das Leid der Hinterbliebenen musikalisch darstellen soll und wo dann zum Ausklang das Klavier mit dieser bestimmten Melodie diesen doch etwas düsteren Track dann beendet!
Jomisee – Tears Of Death (Angels Are Crying) und mehr!