---
THE SOUND VISIONS BY JOMISEE
---
2016 – 2017
---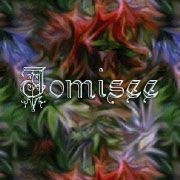 Auf dem inoffiziellen Album "The Sound Visions" von Jomisee findet man eher experimentale Soundtracks im Synthy-Sound. Die meisten Tracks hatten damals nicht einmal einen Titel bekommen und waren nur mit einer Nummer oder nur mit einem Thema betitelt worden. Was aber teilweise noch nachgeholt wurde. Aber Vorsicht ist geboten, da es sich meist um einen sehr schrillen, düsteren und unvollendeten Sound vom Mixing her handelt, den da die Ohren zu hören bekommen! Doch mancher Track aus diesem Collection-Album "THE SOUND VISIONS BY JOMISEE" wäre gut als Soundtrack für einen Horror oder Science-Fiction Film geeignet gewesen. Die meisten Tracks entstanden in der Zeit vor und während man am Nachfolge-Album "Life on Mars 2" gearbeitet hatte.

---
ACHTUNG!
Es ist teilweise ein sehr schriller, düsterer und unvollendeter Sound, den da die Ohren zu hören bekommen!

---
THE SOUND VISIONS BY JOMISEE – 21.05.2018

---
PLANETS – MOON EUROPA (Jupiter 2)
images:public domain cco
---
TRACKLISTE
---
PLANETS I.
SEVEN
ELEVEN
NINE
TEN
WHY THIS?
RADIATION
A VOICE IN THE WALL
AWAKEN I
DEATH WATER
AWAKEN II
MALFUNCTIONING
PLANETS II
PLANETS III
PLANETS IV
SLEEPWALK
WE WAIT AND WAIT
A HOLE IN MY WORLD
THE LAST RESORT (FOREPLAY)
---
ALBUM DOWNLOAD (160 mb/zip): download
---
THE SOUND VISIONS BY JOMISEE
---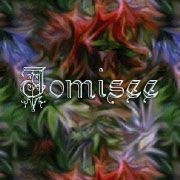 The Sound Visions by Jomisee
2016 – 2017
---
01. PLANETS I. (proto 1A)
---
02. SEVEN

---
03. ELEVEN

---
04. NINE

---
05. TEN

---
06. WHY THIS?
---
07. RADIATION (VST11AA)
---
08. A VOICE IN THE WALL
---
09. AWAKEN I (54)
---
10. DEATH WATER (CSSR)
---
11. AWAKEN II (anubis)
---
12. MALFUNCTIONING 53
---
13. PLANETS II. – EUROPA (JUPITER 2)
---
14. PLANETS III. – Track: CASSINI
---
15. PLANETS IV (Z 1)
---
16. SLEEPWALK (14)
---
17. WE WAIT AND WAIT (16)
---
18. A HOLE IN MY WORLD
---
19. THE LAST RESORT – FOREPLAY
---
ALBUM DOWNLOAD (160 mb/zip): download
---
---
A HOLE IN MY WORLD (SOUNDTRACK)
---

[images: public domain cco]
---
THE SOUND VISIONS BY JOMISEE
---
updates: 21.05.2018/10.06.2018

---