---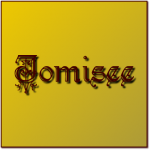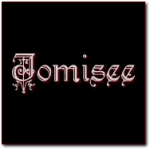 Die Komplettierung der einzelnen Songs aus experimentellen, sowie nicht zugeordneten und unfertigen Songs zu der Collection "THE UNFINISHED SONGS 1 & 2" (2011 – 2017) ist vollendet.
Beiden Alben stehen nun zum Download bereit hier auf dieser Webseite. Alle Songs aus diesen beiden Alben die jeweils aus 22 Tracks bestehen und können auch auf den jeweiligen Seiten im Player angehört werden.
---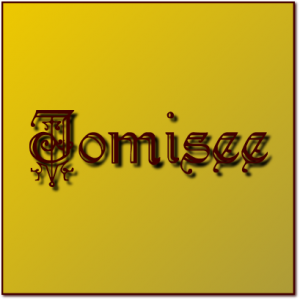 THE UNFINISHED SONGS COLLECTION!
Die Alben "The Unfinished Songs 1" und "The Unfinished Songs 2" gibt es nun als Download nur hier auf dieser Web-Seite. Endlich sind diese Sammler-Alben fertig mit den unfertigen, experimentalen, sowie auch die Songs die keinen Album zugeordnet wurden.
Hier auf diesem Album befinden sich Tracks die zwischen 2011 und 2014 enstanden sind und keinen festen Album zugeordnet wurden. Das Album "The Unfinished Songs 1" besteht aus experimentalen und meist unvollendeten Tracks! Hier findet man auch die ersten Demos aus der Anfangszeit von Jomisee, wie zum Beispiel das "Tears in Rain" und auch die Tracks aus dem Bereich Chillout, wie zum Beispiel das "Bells of Heaven", "Enceladus" und "Merry Christmas for All" sind in diesen Album zu finden. Dieses Album besteht aus zwei Teilen, die mit den ersten brauchbaren Stücken und ja aus der Anfangszeit um 2011. Und wenn man es heute hört muß man ein wenig darüber schmunzeln, wie schlecht eigentlich die Aufnahmen anfangs waren.
THE UNFINISHED SONGS – 1 (2011 – 2014)

01. 3RD OF JULY – 2014 – Fusion/Rock
02. 50 TO 51 – 2013 – Fusion/Rock

03. LONGING TO YOUR LOVE – 2013 – Fusion/Rock

04. SKY FULL OF MANDOLINS – 2013 – Country
05. BELLS OF HEAVEN – 2013 – Ambient
06. ENCELADUS IN ROCK – 2013 – Rock
07. TEARS IN RAIN – 2013 – Soundtrack
08. ENCELADUS – 2013 – Soundtrack
09. MERRY CHRISTMAS FOR ALL – 2013 – Ambient
10. GOODBYE ELA RIE (A FAREWELL SONG) – 2014 – Rock Pop
11. THE TRUTH IN A LIE – 2012 – Rock – demo
12. EVGENIA – 2012 – Rock – demo
13. WEDNESDAY NEVER COMES – 2012 – Rock – demo
14. FLY OF THE WHITE SWAN – 2012 – Rock – demo
15. A SONG FOR A GOODBYE – 2014 – Live & We had fun – Take One & Two 🙂

16. LOST IN THE STREET – 2011/2012 – THE FIRST RECORDINGS
17. ONLY SLEEPING (MY HEART MAKE A BOOM BOOM) – 2011/2012 – THE FIRST RECORDINGS
18. TEARS IN YOUR EYES (THE BLUES OF TEARS) – 2011/2012 – THE FIRST RECORDINGS
19. THE BETTER DAYS – 2011/2012 – THE FIRST RECORDINGS
20. THE BETTER DAYS FEATURING MY MANDOLINE – 2011/2012 – THE FIRST RECORDINGS
21. THE VOICES IN MY HEAD – 2011/2012 – THE FIRST RECORDINGS
22. RAINY DAY (WITH A SHOOT) – 2011 – THE VERY FIRST RECORDING
Trackliste
3rd of July – Fusion Rock
50 To 51 – Fusion Rock
Longing To Your Love – Fusion Rock
Sky Full Of Mandolins – Country
Bells Of Heaven – Ambient
Enceladus – Soundtrack
Tears in Rain – Soundtrack
Enceladus in Rock – Rock
Merry Christmas For All (The Christmas Mix) – Ambient
Goodbye Ela Rie (Take 1 & 2)
The Truth in A Lie – Rock
Evgenia – Rock
Wednesday Never Comes – Rock/Pop
Fly of the White Swan – Rock
Song For A Goodbye – Live-Version/We had fun – Take One & Two 🙂 – Rock/Pop
Lost in the Street
Only Sleeping (My Heart make a Boom Boom)
Tears in your Eyes (The Blues of Tears)
The Better Days (demo)
The Better Days featuring My Mandoline
The Voices in my Head
Rainy Day (with A Shoot)
ALBUM-DOWNLOAD: The Unfinished Songs 1 (2011 – 2014)

zip.datei: 193,5 MB
Artikel-Updates: 28.09.2017 – 29.09.2017 – 30.09.2017 – 20.10.2017 – 22.10.2017 – 01.11.2017