Tag archives for The Beginning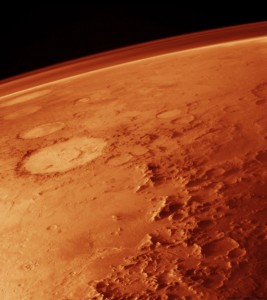 Alles geht einmal zu Ende, so auch die musikalische Reise über den Planeten Mars! Der letzte Track von Jomisee für das Album "Life on Mars" ist der Track "The Beginning (Mission To Mars)", der als Opener für dieses Album gemacht wurde!
Es war eine schöne und ja auch eine tolle musikalische Reise über den Planeten Mars und es hat viel Spass gemacht! Doch was bringt uns die Zukunft im musikalische Sinne? Nun es wurde experimentiert im Bereich Chillout oder Ambient, was auch auf dem Album "Life on Mars" mit eingefloßen ist.
Doch scheint es mir, das machen dieser Art von Musik, zur Zeit nur ein kurzer Ausflug in diesen Bereich gewesen zu sein. Oder doch nicht? Es wird sich zeigen, ob da in der Zukunft was entstehen wird.
Vieleicht wird auch wieder richtig gerockt oder Willkommen in Jomisee's Klangwelten, wie es jemand so schön mal ausgedrückt hat, wie es auf dem Album "Life on Mars" ja zu hören ist.
Immoment ist ein wenig die Luft raus, die Ideen so umzusetzen ohne Unterstützung anderer ist so ein wenig schwierig geworden. So kann es sein, dass Jomisee erst einmal eine Pause machen wird oder es kommen plötzlich einige Ideen, die umgesetzt werden könnten.