Tag archives for Mix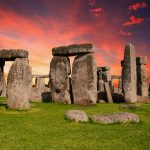 Hier einige Entwürfe zusammengefaßt in einen Musikvideo die aus diversen Stonehenge Session stammen und in einen Mix zusammengestellt wurden.
Nach dem vielen experimentieren, ist zur Zeit eine Pause angesagt. Die nun schon einige Wochen andauert. Wo seitdem auch nichts mehr passiert ist.
Was bleibt ist erst einmal nur dieser Mix aus einigen unfertigen und auch so manchen verworfenen Track zu den Themen Stonehenge und seiner historischen Geschichte in Wiltshire zu erzählen gibt…
---
THE STONEHENGE UNFINISHED TRACKS – MIXED BY JOMISEE
---
[images:public domain cco]
---
THE STONEHENGE UNFINISHED TRACKS – MIXED BY JOMISEE
---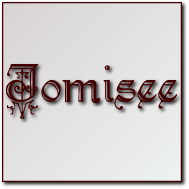 Zur Zeit ist eine Pause angesagt bei Jomisee und es gibt als neuen Track leider nur ein Mix mit dem Titel "Break It Free", der musikalisch gesehen vom Wege meiner Vorstellungen abweicht!
Davor gab es noch eine kleine Spielerei mit einem alten instrumentalen Track "Come Fly With Me", der hier auf dieser Seite komplett angehört werden kann und zu meinen ersten Demos gehört!
Doch dieses Remake mit Heavy Metal vermischt ("Country VS Metal"), ging leider völlig in die Hose, so das hier eine Pause angesetzt wurde um neue Ideen zu sammeln!
Zur Zeit bastelt man zwar an einem neuen Track, doch das wird wohl noch ein wenig dauern, bis dieser dann aber fertig sein wird! Somit gibt es zur Zeit noch nichts konkretes über diesen neuen Track zu berichten!
Jomisee by ReverbNation – Jomisee by Facebook – Jomisee by Twitter – Jomisee by Myspace