Tag archives for kuiper belt
---
KUIPER BELT V – LIGHTS IN THE COLD DARKNESS
---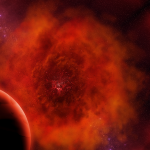 Manchmal kommt es anders als man denkt und somit wurde der erste Entwurf von "2014 MU69" für das Album "Echoes in Space" erst einmal verworfen. Nicht ganz! Denn dieses ist der Entwurf von 2014 MU69. Doch irgendwie ist man da vom Wege abgekommen was die Vorstellungen zu diesen Track betrafen.
Da die Ankunft der New Horizons zum primären Ziel noch auf sich Warten läßt hat man aus diesem ersten weiter ausgebauten Entwurf so eine Art Weiterflug im Kuiper Gürtel gemacht. Was anfangs noch entspannend klingt, wird dann mehr und mehr zu einem experimentalen Track, den man im Soundtrack-Bereich auch hätte anzusiedeln können.
Dieses soll das Unbekannte, das noch nie zuvor gesehene beschreiben. Sowie die hohen Erwartungen und vielleicht auch die nicht erwünschten Enttäuschungen. Das große Unbekannte mit einem Licht in der kalten Dunkelheit zu erhellen.
Und so fliegt die New Horizons am Rande unseres Sonnensystems weiter auf ihr vorgebenes Ziel zu. Weit entfernt von unseren blauen Planeten in einer wunderschönen kalten Dunkelheit die man versucht zu erleuchten…
So bleibt es erst einmal beim Abwarten und die nicht aufhörende Spannung, was die Sonde New Horizons für Bilder zur Erde dann senden wird….
Das Ziel heißt weiterhin 2014 MU69 oder auch MPO 399075 (Klein-Planeten-Nummer seit dem 12. März 2017)
---
KUIPER BELT V – LIGHTS IN THE COLD DARKNESS
Version 1.7 – 30.11.2018 – Entwurf – Echoes in Space
---
KUIPER BELT V – LIGHTS IN THE COLD DARKNESS
---
Edit: 14.12.2018 – Image: public domain cco
---
---
KUIPER BELT (SINGLE)

FROM THE ALBUM ECHOES IN SPACE
---
---
KUIPER BELT (PART 1 – 3)
---
---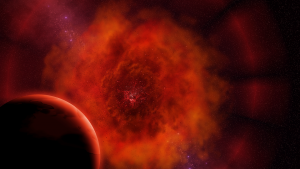 KUIPER BELT – PART 1 – 3
PART 1: ANFLUG DER SONDE NEW HORIZONS
PART 2: SCHLAFMODUS UND UPDATE DER SOFTWARE
PART 3: VORBEIFLUG DER SONDE NEW HORIZONS IM PLUTO – CHARON SYSTEMS. DIESE AUFNAHMEN ZU DIESEN TRACK ENTSTANDEN IM MÄRZ 2018 & MAI 2018.
---
DIESER TRACK WURDE WIE AUCH SCHON DIE TRACKS "NEW HORIZONS", "DISTANCE TO THE SUN" UND "ECHOES IN SPACE" ÜBER DIE KEYBOARDS MIT DEN SOUNDS VON ELECTRA X UND HIVE EINGESPIELT – COVER: PUBLIC DOMAIN CCO – AUFNAHMEN & ÜBERARBEITUNG: MÄRZ 2018/25. MAI 2018
---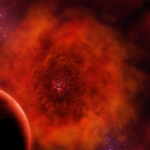 KUIPER BELT (PART 1 – 3) – ECHOES IN SPACE
PART 1: ANFLUG DER SONDE NEW HORIZONS
PART 2: SCHLAFMODUS UND UPDATE DER SOFTWARE
PART 3: VORBEIFLUG DER SONDE NEW HORIZONS IM PLUTO – CHARON SYSTEMS. DIESE AUFNAHMEN VON KUIPER BELT ENTSTANDEN IM MÄRZ 2018.
Release: 25.05.2018 (Single Version) – Update: 27.05.2018 (Part 1 – 3)
Image: public domain cco
---
KUIPER BELT (PART 1 – 3) – 27.05.2018
KUIPER BELT (Single) – 25.05.2018 – FROM THE ALBUM ECHOES IN SPACE
Nr.25 MyOwnMusic TOP 100 (aller Genres)
Nr.04 MyOwnMusic Top 100 Chillout (aller Genres)
Nr.01 MyOwnMusic Top 100 Chillout – Ambient
---
ECHOES IN SPACES
---
WEITERE TRACKS AUS DEM ALBUM
ECHOES IN SPACE
---
NEW HORIZONS
---
DISTANCE TO THE SUN
---
ECHOES IN SPACE
---
VORLÄUFIGE TRACKLISTE
ECHOES IN SPACE
DISTANCE TO THE SUN
NEW HORIZONS
KUIPER BELT (Part 1 – 3)
-?-
-?-
-?-
-?-
---
edit: 28.06.2018 – 22.08.2018
---