Tag archives for echoes in space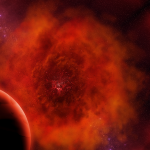 ECHOES IN SPACE – THE END
Die Sonde New Horizons hat nun am Ende unseres Sonnensystems ihr primäres Ziel Ultima Thule am 1. Januar 2019 planmäßig erreichen können. Nach über einem Jahr ist nun auch das Album "Echoes in Space" endlich fast komplett.
Ein langer beschwerlicher Weg für das Album "Echoes in Space" das schon im November des Jahres 2017 begonnen wurde und nun im Januar und Februar 2019 durch die letzten beiden Titel "Merged Balls" und "Echoes in Space – The End" endlich sein Abschluß findet.
Für das Album "Echoes in Space" wird somit das Ende eingeläutet und ja es klingt auch ein wenig nach Abschied, wenn man diese beiden letzten fertigen Tracks "Merged Balls" und "Echoes in Space – The End" sich anhört.
Die Reise der Sonde New Horizons geht weiter und diese wird noch eine lange Zeit ihre Bahn durch den Kuiper Gürtel ziehen. Was nicht auszuschließen ist, dass man irgendwann dieses Thema der Sonde New Horizons wieder aufnehmen könnte um diese Reise der Sonde musikalisch in Klängen fortzusetzen…
---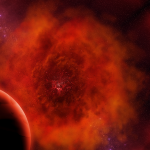 MERGED BALLS
Die ersten Nahaufnahmen der New Horizons von Ultima Thule die präsentiert wurden, waren nicht meiner Erwartungen entsprechend. Zwei aneinander verschmolzene Kugeln die sich im Kuiper Gürtel vereinigen wollten. Und zu sehen war irgendwie auch nicht viel auf den Bildern. Doch hier muß man die weiteren Auswertungen der Bilder abwarten die da noch kommen werden. So fliegt die New Horizons weiter und immer weiter durch dem Kuiper Gürtel und das noch für eine lange Zeit bis sie dann diesen hinter sich läßt.
Nach den zwei Sountracks versuchte man nun eine Kurskorrektur vorzunehmen, die in Richtung Ambient gehen sollte. Doch das war schwierig, da man die Einflüße irgendwie nicht abschütteln konnte und somit eine gewisse Hektik in diesem Track einen begleitete.
Hier hatte auch der alte Jomisee (2012 – 2013) mit der E-Gitarre und seinen Effekt-Zauberkasten einen Auftritt. Wo man früher immer gesagt hatte, toller Synthy Sound. War aber keiner! Die ersten erzeugten Sounds mit Synthy fingen erst im Jahre 2013 an mit dem Album "Life on Mars"…
---
MERGED BALLS (Track 9)

---
ECHOES IN SPACE – THE END (Track 10)

---
DIE TRACKLISTE VON ECHOES IN SPACE
---
01. ECHOES IN SPACE – 10.11.2017
02. DISTANCE TO THE SUN – 05.01.2018
03. NEW HORIZONS – 17.03.2018
04. KUIPER BELT (Part I – III) – 27.05.2018
05. KUIPER BELT IV – SO INFINITELY FAR – 10.11.2018
06. KUIPER BELT V – LIGHTS IN THE COLD – 02.12.2018
07. NEW FRONTIERS – 29.12.2018
08. ULTIMA THULE – 21.12.2018
09. MERGED BALLS – 27.01.2019
10. ECHOES IN SPACE – THE END – 02.02.2019
---
11. BONUS TRACK: KUIPER BELT (Preview-Version) – 25.05.2018
Dieser Track war zwei Tage online auf MoM! Wurde dann durch die lange Version "Kuiper Belt Part 1 – 3" ersetzt!
---
ALBUM DOWNLOAD: ECHOES IN SPACE
---
image: puplic domain cco
---
Artikel-Entwurf: 31.01.2019
---
Aktualisierungen: 02.02.2019
---
---
ECHOES IN SPACE
ULTIMA THULE – SOUNDTRACK
---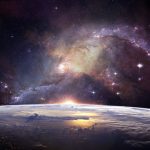 Die Reise der New Horizons geht weiter! Das Objekt 2014 MU69 soll außer der bisherigen Nummerierung einen richtigen Namen bekommen, der in einem Wettbewerb von der Allgemeinheit vorgeschlagen wurde. Im März 2018 wählte das New-Horizons-Team aus den Vorschlägen den "Spitznamen" Ultima Thule. Die endgültige Benennung des Objekts soll erst nach dem Vorbeiflug im Januar 2019 vorgeschlagen werden.
Da dieses eigentlich noch zu früh ist, aber mir der Name gefällt benenne ich diesen Track so. Zudem könnte es auch eine Verknüpfung zu dem Roman-Fragment "Solus Rex" von Vladimir Nabokov sein. Wo in Solus Rex das erste Kapitel den Titel "Ultima Thule" trägt. Die Trommelparts widme ich mal meinen Großvater der damals Trommler im Musikkorps der deutschen Wehrmacht war und dieses nach dem Krieg im Ahrensburger Spielmannzug fortsetzte. Er hätte bestimmt mit Begeisterung mitgetrommelt, da bin ich mir ganz sicher und Großmutter wäre wieder völlig genervt gewesen!
2014 MU69 wurde im August 2015 als Ziel für die Sonde New Horizons für eine Untersuchung ausgewählt, nachdem diese bereits das Plutosystem untersucht hatte. Die Sonde wird 2014 MU69 voraussichtlich am 1. Januar 2019 erreichen. 2014 MU69 hat eine Umlaufzeit von etwa 293 Jahren und soll ein Durchmesser von 25 bis 45 Kilometern haben. Die Bahn von 2014 MU69 ist beinahe kreisförmig und nur wenig gegen die Ekliptik geneigt. Mehr über 2014 MU69 erfahren wir im nächsten Jahr wenn die Mission weiter wie bisher erfolgreich verläuft.
Der Kurs der Sonde New Horizons wurde noch einmal geprüft und soll laut der NASA stimmen. Im März 2017 war die Vergabe der Klein-Planeten Nummer die da heißt MPO 399075. Am 16. August 2018 machte die New Horizons die ersten Aufnahmen von 2014 MU69 aus einer Entfernung von über 100 Millionen Kilometer. Doch die Aufnahmen sind immoment noch nur ein heller Punkt den die Sonde weiterhin ansteuert…
---
ULTIMA THULE
Version 2.1 – 21.12.2018 – Echoes in Space
---
ECHOES IN SPACE
ULTIMA THULE – SOUNDTRACK
---
Quellen
---
https://de.wikipedia.org/wiki/(486958)_2014_MU69
https://de.wikipedia.org/wiki/Solus_Rex
Image: public domain cco
---
ULTIMA THULE – SOUNDTRACK – ECHOES IN SPACE
---
Artikel: 21.12.2018

---
---
AMBIENT WAVE 2017 AUF MYOWNMUSIC!
---
Es war ein sehr erfolreicher Ambient Wave 2017 auf MyOwnMusic. Der sich durch seine hohe Teilnahme an Interpreten schon vorher auszeichnete. Die Ambient Wave 2017 auf MyOwnMusic wurde wie jedes Jahr vom MoM-Professional Andreas Jüngling alias Synchronic Beat bestens organisiert. Der Upload begann am 10. November und endete für alle Interpreten am 12. November um Mitternacht. Jomisee mit seinen Beitrag dem "Echoes in Space" wurde am 10. November hochgeladen und schnitt relativ positiv ab, was auch die Bewertungen betraf und erhielt sogar eine Empfehlung (Tipp des Tages), der zum 20.11.2017 erfolgen soll. Es hat wirklich sehr viel spaß gemacht sich alle Teilnehmer-Songs anzuhören und zu bewerten. Es waren drei tolle Tage der Extra-Klasse was vor allem die Musik der einzelnen Interpreten betraf. Nach dem Highlight des #Songtausch 2017 nun ein weiterer Highlight des Jahres auf MyOwnMusic, die Ambient Wave 2017!
Ein großes Dankeschön an Synchronic Beat für den großartigen Ambient Wave 2017 und natürlich geht auch ein großes Dankeschön an Kevin S. für den #Songtausch 2017!
DIE TEILNEHMERLISTE (Stand: 12.11.2017)
Mindmovie – Das Unikum – Manne – Slow Tact – elkawe – HJohnB – Labeo – EleGo – PAZion – Cosmose – Suplifth – filtosci – MJ – Filterpad – Trancer One – JOMISEE – Tom Wolf – Deepflow – Lucky de Luca – psychemy – Doromusis – Electroinstallateur – TheDeEe – Mark Art – Moment 4 Sound – atw – Gate One – Picnicboy – Aadagio & Kevin S. – G. ProgOsto – STARBOARDER – Sachiko Musashi – TIMURKAN – niefelsen – Synchronic Beat – kellaa zwo – G-Frickel – Idna (cmm Grey Wolf) – Lutzrobbylu – Soundfactory24 – Princess Emilia Records (nur Rainer) – Sell The Tab – u.v.a.
---
ECHOES IN SPACE – AMBIENT WAVE 2017
---
---
AMBIENT WAVE 2017 AUF MYOWNMUSIC!
---