Tag archives for Chillout - Page 2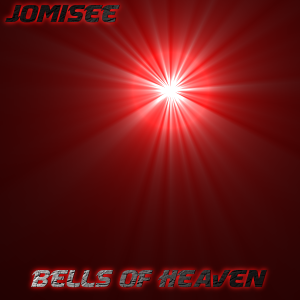 Der neue Track "Bells of Heaven" war eigentlich am Anfang wie dieser entstand, für das Ambient Wave 2013 gedacht, wo Jomisee sich an dieser Community-Aktion auf MyOwnMusic beteiligt.
Doch die Ideen sprudelten nur so und dieser Track war plötzlich dem Ende nahe und man entschloß sich diesen als eine Art "Warm-Up" für das Ambient Wave 2013 zu veröffentlichen!
Hätte man vielleicht lieber lassen sollen! Da dieser Titel so gut auf MyOwnMusic ankam, dass dieser in den Top 100 MyOwnMusic Charts (aller Genres) bis auf die Nr.7 dort angestiegen war!
In den Chillout Charts (all Styles) schaffte das "Bells of Heaven" eine Nr.2 und in den Ambient Charts dort ist es eine Nr.1 geworden! Obwohl dieses "Bells of Heaven" später noch einmal im Mixing überarbeitet werden soll, was zur Zeit aber keinen Sinn macht, wenn man Probleme mit den Ohren hat (Entzündung).
Das "Bells of Heaven" ist somit bisher Jomisee's erfolgreichster Track was auf MyOwnMusic die Platzierungen betrifft! Auf ein neues! drei Tracks sind in Vorbereitung, doch so richtig voran geht es immoment nicht!
Ein Track von diesen dreien wird vor den 15.11.13 (Ambient 2013) wahrscheinlich noch veröffentlicht. Dieser Track war schon vor "Bells Of Heaven" entstanden. Doch die Technik mochte diese Track wohl nicht und hat ihn mit knacken aud den Spuren gestraft! Die Spuren sind zwar schon überarbeitet worden, doch das Mixing bereitet mir doch zur Zeit wirklich große Probleme!
Also erst einmal Chillout!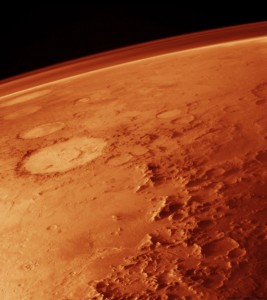 Nach "The Death Of A Planet", was ja noch nicht ganz fertig ist und zur Zeit noch in Arbeit ist, wurde wieder einmal ein wenig mit dem Synthesizer experimentiert!
Dabei kam der Track "Deimos" heraus, dass auch ein bisschen ein Tribut die 80's geworden ist, was man im zweiten Abschnitt dieses Titels unverkennbar hören kann!
Der Track "Deimos" ist ein wenig Chillout und es gefällt mir! Am Anfang von "Deimos" hört man das Ende von "The Death Of A Planet", der als Übergang zum nächsten Titel ja auch gedacht war!
Das Ende von "Deimos" wurde geändert, als es in der Urfassung zu hören war. Hier wurde der Anfang vom gleichnamigen Albumtitel "Life on Mars" mit eingebaut und ergibt so einen guten Übergang zu diesem Titel auf dem Album "Life on Mars", das von der Reihenfolge ja anschließend folgt!
Der Titel "Deimos" ist auch der erste Titel von Jomisee in Chillout, der sich sogar in den Chillout Charts bei MyOwnMusic gleich am folgenden Tag, nach dem upload in diesen Charts platzieren konnte.
Am zweiten Tag stieg dieser Track "Deimos" sogar dort noch weiter an in diesen Charts! Hätte nicht gedacht, das dieser Track so erfolgreich sein würde, da es mehr ein Versuch war im diesen Bereich der Musik!
02.08.13 Bei MyOwnMusic im Bereich Chillout ist heute "Deimos" unter den Top 100 der Chillout Charts (aller Genres: Chillout, Ambient, New Age etc.) dort von der Nr.97 auf die Nr.26 dort angestiegen! In den Top 100 im Bereich Chillout ist "Deimos" dort von der Nr.33 auf die Nr.13 angestiegen! (Jomisee – Facebook)
Info: Deimos ist einer der zwei Monde des Planeten Mars, dieser ist neben Phobos der kleinere!