---
THE DARK SIDE OF LIFE
Die Entstehungsphase eines neuen Albums
---
DIE TOP 10 PLUS  – STAND: 22.01.2020
DIE PREVIEWS GIBT ES AUF: YouTube – Fandalism – ReverbNation – MyOwnMusic

KILLED IN THE DARK** – 538 +6 – 61 – 15 RN – MOM

THE DARK ROAD TO NOWHERE* – 400 +3 – 49 – 11 RN – MOM

THE DARK SIDE OF LIFE ** – 224 +3 – 123 – 21 RN – MOM

THE DARK FACE* – 234 +3 – 70 – 5 RN – MOM

THE DARK WORLD** – 252 +3 – 46 – 4 RB – MOM

THE LADY OF THE DARKNESS* – 196 +2 – 45 – 7 RN – MOM

THE DARK VISIONS* – 164 +1 – 52 – 4 RN – MOM

THE DARK MAGIC* – 202 +0 – 35 – 3 RN

THE DARK ZONE* – 137 +0 – 36 – 8 RN

THE BIG EMPTY – 107 +1 – 3 – RN – MOM
THE DARK NET* – 87 – 34 – 5 RN – MOM


THE DARK AND THE LIGHT* – 84 +2 – 23 – 4 RN – MOM

THE DARK SUN* – 0 – 35 – 5 RN – MOM

RENDEZVOUS WITH FATE* – 15 – 27 – 16 RN – MOM
THE DARK FUN* – 0 – 32 – 5 RN – MOM


THE DARK HAND* – 0 – 25 – 9 RN – MOM

THE DARK FIGURE* – 0 – 24 – 0 RN – MOM


THE DARK FUTURE* – 0 – 19 – 0 RN – MOM

THE DARK LIFE – 0 – 18 – 0
---
---
Von Stonehenge in die Dunkelheit soll es nun im nächsten Jahr gehen. Der Titel dieses Album lautet "The Dark Side Of Life" und man war in den letzten Monaten schon bei fast 20 Entwürfen angekommen. Doch am 5. Dezember 2019 versagte dann die komplette Technik für dieses und auch andere Projekte bis auf weiteres. Dieses bedeutet immoment einen totalen Stillstand zu den aktuellen Projekten und deren weiteren Aufnahmen, die da folgen sollten. Es ist nicht nur das Album "The Dark Side Of Life", sondern auch zwei ältere Songs aus den Jahren 2018 und 2019, sowie ein Projekt mit einem anderen Künstler, die schon in Arbeit waren. Vielleicht geht es in ein paar Wochen schon weiter, was man heute leider noch nicht sagen kann. Hier liegt leider noch viel Arbeit vor einen, um diese Projekte weiter fortführen zu können… [mehr]
---
THE DARK SIDE OF LIFE
---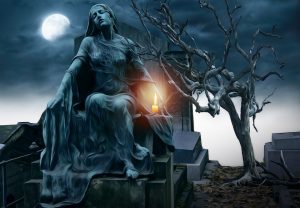 ---
EIN NEUES MUSIK-PROJEKT FÜR 2020
THE DARK SIDE OF LIFE

---
Ein weiterer Entwurf für das kommende Jahr 2020 ist das "Killed in the dark", was auch aus einer Sammlung von einigen Entwürfen ist. Die man im nächsten Jahr 2020 gerne versuchen möchte zu vollenden. Da hier auch wieder E-Gitarren mit zum Einsatz kommen sollen, könnte es sich wohl bei der Weiterentwicklung zu diesen einzelnen Entwürfen noch etwas hinziehen.
---
MEHR DARÜBER HIER: THE DARK SIDE OF LIFE (2020)

---
MYOWNMUSIC – AMBIENT WAVE 2019
08.11.2019 – 10.11.2019
---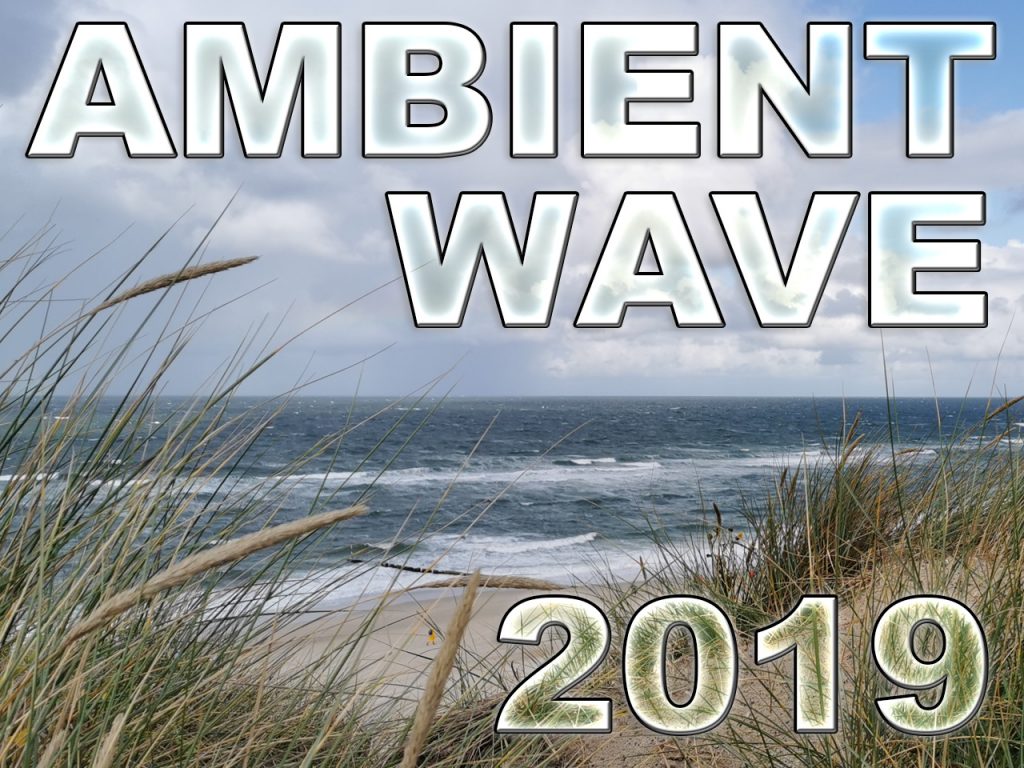 MYOWNMUSIC.DE
---
AMBIENT WAVE 2019
AMBIENT WAVE 2019 – LISTE DER UPLOADS
---
STONEHENGE (TEMPLE OF LIGHTS)
Empfehlung des Tages auf MyOwnMusic am 19.11.2019
---
Der letzte Track für das Album "Stonehenge I" wird das "Stonehenge (Temple of Lights) sein und wird am Ambient Wave 2019 auf MyOwnMusic teilnehmen. Dann wird die Geschichte von und um Stonehenge somit beendet sein. Der Download des Albums wird am 8. November 2019 hier auf dieser Webseite zu Verfügung stehen. Bestimmt werden wir in der Zukunft auf weitere historische Geschichten aus England, in einer musikalischen Klangform der Umsetzung darauf zurückkommen.
---
STONEHENGE
---
STRANGE FOG BEFORE THE SUNRISES IN WILTSHIRE – THE BLICK MEAD IN AMESBURY – STONEHENGE AVENUE – BLUESTONEHENGE (A LAND OF THE DEAD) – DURRINGTON WALLS (A LAND OF LIVING) – WOODHENGE (BEFORE STONEHENGE AROSE) – THE CURSUS – THE (LESSER) CURSUS – SUNRISE OF THE SUMMER SOLSTICE – STONEHENGE (TEMPLE OF LIGHTS)

---
STONEHENGE
---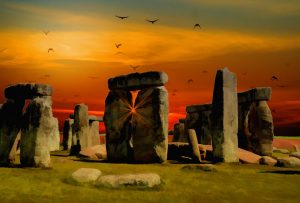 THE FIRST ALBUM – STEP INTO ENGLAND'S HISTORY
STONEHENGE I: > Download <
---
01. STRANGE FOG BEFORE THE SUNRISE IN WILTSHIRE
---
02. THE BLICK MEAD in AMESBURY

---
03. STONEHENGE AVENUE (BLUESTONE VERSION)

---
04. BLUESTONEHENGE (A LAND OF THE DEAD) – VERSION 11.0 – 09.06.2019
---
05. DURRINGTON WALLS (A LAND OF LIVING) – VERSION 10.5 – 15.06.2019
---
06. WOODHENGE – 18.05.2019
---
07. THE CURSUS (VERSION 1.9) – 22.06.2019
---
08. THE (LESSER) CURSUS – (VERSION 2.51) – 17.07.2019
---
09. SUNRISE OF THE SUMMER SOLSTICE – 01.09.2019

---
10. STONEHENGE – TEMPLE OF LIGHTS (Ambient Wave 2019)

---
EINZELNE ARTIKEL ZUM STONEHENGE-ALBUM
---
STONEHENGE AVENUE**

SUNRISE OF THE SUMMER SOLSTICE**



STONEHENGE (TEMPLE OF LIGHTS)**

---
STONEHENGE II – MORE STORIES
---
LIGHTS OVER THE BUSH BARROW (INTRO) – THE AMESBURY ARCHER – SALISBURY PLAIN – THE STONES OF AVEBURY – VESPASIAN'S CAMP – NORMANTON DOWN BARROWS – LAKE DOWN BARROWS – OLD SARUM – THE WHITE HORSE – LIGHTS OVER THE BUSH BARROW (OUTRO)

---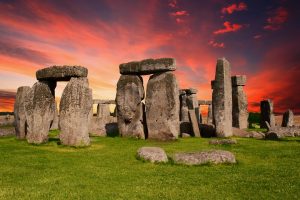 THE SECOND ALBUM – STEP INTO ENGLAND'S HISTORY
STONEHENGE II – MORE STORIES: > DOWNLOAD <
---
STONEHENGE II – MORE STORIES
---
LIGHTS OVER THE BUSH BARROW (INTRO)
SALISBURY PLAIN (EXTENDED VERSION)
VESPASIAN'S CAMP (EXTENDED VERSION)
NORMANTON DOWN BARROWS (EXTENDED VERSION)
LAKE DOWN BARROWS
OLD SARUM
(CHERHILL) WHITE HORSE
LIGHTS OVER THE BUSH BARROW (OUTRO/1.0)
---
01. LIGHTS OVER THE BUSH BARROW 2.0 (Intro/Choir Version) – 06.07.2019
---
02. THE AMESBURY ARCHER – 05.05.2019/update: 09.08.2019
---
03. SALISBURY PLAIN (EXTENDED VERSION 6.2) – 29.05.2019
---
04. THE STONES OF AVEBURY (Version 14.0) – 01.06.2019
---
05. VESPASIAN'S CAMP (EXTENDED VERSION) – 21.07.2019

---
06. NORMANTON DOWN BARROWS (EXTENTED VERSION) – 10.08.2019
---
07. LAKE DOWN BARROWS – 28.07.2019

---
08. OLD SARUM – 11.07.2019
---
09. (CHERHILL) WHITE HORSE – 06.07.2019
---
10. LIGHTS OVER THE BUSH BARROW (OUTRO 1.0) – 02.06.2019
---
images: public domain cco – music by jomisee
---