Archives for Tipping Point of Music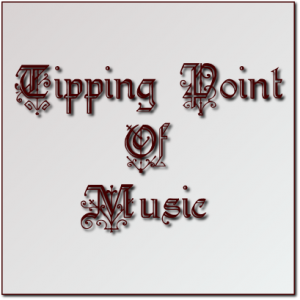 Nach fast einem Jahr Pause, der letzte offizielle Track hieß damals "Ilona", der im August 2014 veröffentlicht wurde, ist Tipping Point of Music seit einigen Tagen mit einem neuen Track in den Charts auf MyOwnMusic platziert!
Damals war es eine Idee über eine musikalische Saga mit dem Titel "The Rose of Rugia" zu machen. Hier gab es schon vor einem Jahr einmal einen Versuch um das Theme dieser Saga einen Track zu machen, der aber nie so richtig beendet wurde.
Es werden noch drei weitere Tracks in der nächsten Zeit veröffentlicht. Der Track "The Day I Die" ist geschichtlich anzusiedeln nach der letzten entscheidenen Schlacht im Kampf für die Freiheit seines Volkes.
Wo der König von Rugia und Vater von unserer Heldin der Rose von Rugia an seiner Verwundungen stirb in dieser kleinen musikalischen Saga!
Doch was geschah vorher?…
Zur Zeit ist dieser Soundtrack "The Day I Die" nur auf MyOwnMusic zu hören, was sich aber noch ändern wird. Da Tipping Point ja auf mehreren Musik-Seiten zu finden ist.
Die Platzierungen in den Charts auf MyOwnMusic waren zwar nicht so hitverdächtig. Doch das spielt keine große Rolle, denn hauptsache die Synthys glühen beim Spielen. 🙂
THE DAY I DIE [27.07.15]
Top 100 Soundtracks/Modern Classic – Nr.2
Top 100 World – Nr.3
Top 100 (aller Genres) – [Nr.50]
THE DAY I DIE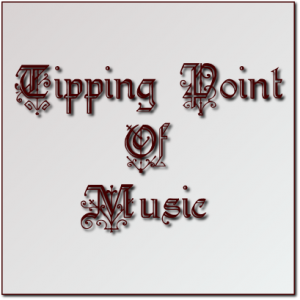 Die Idee kam schon öfter einen zweiten Part von dem Track "Bells of Heaven" zu machen.
Dieser Track erschien damals noch unter Jomisee im September 2013 und gehört bis heute zu den erfolgreichsten Tracks die Jomisee im Ambient-Bereich gemacht hat.
Doch es war nie die Zeit, selbst diese Version noch einmal zu überarbeiten und so schob man dieses immer vor sich her! Die Idee kam eigentlich erst vor 2 Wochen einen zweiten Part von "Bells of Heaven" zu machen.
Eher ein trauriger Anlass, aber nicht jeden Menschen widmet man einen Song den man sehr gern gehabt hat.
Einer Mutter die am 4. August unerwartet verstarb. Okay, der Track war nichts neues, mehr eine andere Version des "Bells of Heaven" vom September 2013, die auch wesentlich kürzer ausgefallen war!
Doch darum ging es in erster Linie auch gar nicht bei diesen Track. Dieses "Fare – Bells of Heaven Part 2" soll ihr gewidmet sein und ich hoffe sie hört täglich diese Glocken des Himmels.
Dieser Track "Farewell – Bells of Heaven Part 2" beendet auch das Musik-Projekt Tipping Point of Music, dass vom September 2013 bis Dezember 2014 bestand!