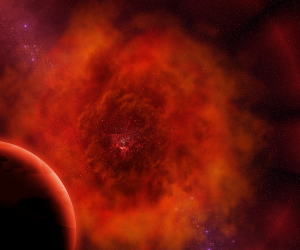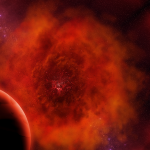 ECHOES IN SPACE – THE END
Die Sonde New Horizons hat nun am Ende unseres Sonnensystems ihr primäres Ziel Ultima Thule am 1. Januar 2019 planmäßig erreichen können. Nach über einem Jahr ist nun auch das Album "Echoes in Space" endlich fast komplett.
Ein langer beschwerlicher Weg für das Album "Echoes in Space" das schon im November des Jahres 2017 begonnen wurde und nun im Januar und Februar 2019 durch die letzten beiden Titel "Merged Balls" und "Echoes in Space – The End" endlich sein Abschluß findet.
Für das Album "Echoes in Space" wird somit das Ende eingeläutet und ja es klingt auch ein wenig nach Abschied, wenn man diese beiden letzten fertigen Tracks "Merged Balls" und "Echoes in Space – The End" sich anhört.
Die Reise der Sonde New Horizons geht weiter und diese wird noch eine lange Zeit ihre Bahn durch den Kuiper Gürtel ziehen. Was nicht auszuschließen ist, dass man irgendwann dieses Thema der Sonde New Horizons wieder aufnehmen könnte um diese Reise der Sonde musikalisch in Klängen fortzusetzen…
---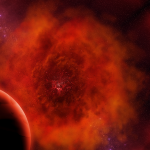 MERGED BALLS
Die ersten Nahaufnahmen der New Horizons von Ultima Thule die präsentiert wurden, waren nicht meiner Erwartungen entsprechend. Zwei aneinander verschmolzene Kugeln die sich im Kuiper Gürtel vereinigen wollten. Und zu sehen war irgendwie auch nicht viel auf den Bildern. Doch hier muß man die weiteren Auswertungen der Bilder abwarten die da noch kommen werden. So fliegt die New Horizons weiter und immer weiter durch dem Kuiper Gürtel und das noch für eine lange Zeit bis sie dann diesen hinter sich läßt.
Nach den zwei Sountracks versuchte man nun eine Kurskorrektur vorzunehmen, die in Richtung Ambient gehen sollte. Doch das war schwierig, da man die Einflüße irgendwie nicht abschütteln konnte und somit eine gewisse Hektik in diesem Track einen begleitete.
Hier hatte auch der alte Jomisee (2012 – 2013) mit der E-Gitarre und seinen Effekt-Zauberkasten einen Auftritt. Wo man früher immer gesagt hatte, toller Synthy Sound. War aber keiner! Die ersten erzeugten Sounds mit Synthy fingen erst im Jahre 2013 an mit dem Album "Life on Mars"…
---
MERGED BALLS (Track 9)

---
ECHOES IN SPACE – THE END (Track 10)

---
DIE TRACKLISTE VON ECHOES IN SPACE
---
01. ECHOES IN SPACE – 10.11.2017
02. DISTANCE TO THE SUN – 05.01.2018
03. NEW HORIZONS – 17.03.2018
04. KUIPER BELT (Part I – III) – 27.05.2018
05. KUIPER BELT IV – SO INFINITELY FAR – 10.11.2018
06. KUIPER BELT V – LIGHTS IN THE COLD – 02.12.2018
07. NEW FRONTIERS – 29.12.2018
08. ULTIMA THULE – 21.12.2018
09. MERGED BALLS – 27.01.2019
10. ECHOES IN SPACE – THE END – 02.02.2019
---
11. BONUS TRACK: KUIPER BELT (Preview-Version) – 25.05.2018
Dieser Track war zwei Tage online auf MoM! Wurde dann durch die lange Version "Kuiper Belt Part 1 – 3" ersetzt!
---
ALBUM DOWNLOAD: ECHOES IN SPACE
---
image: puplic domain cco
---
Artikel-Entwurf: 31.01.2019
---
Aktualisierungen: 02.02.2019
---