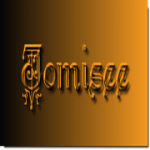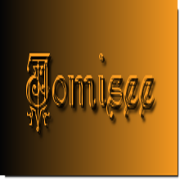 Das neue kommende Album und Project mit dem Namen THE CUT ABOVE THE REST PROJECT! Nach dem Motto mehr Keyboards, Synthys, akustische Gitarre und weniger E-Gitarre oder gar keine! Was noch später zu ein Problem führen sollte. Seit mitte Oktober 2015 enstanden schon viele Demos in dieser Zusammenarbeit und wenn das so weiter geht, wird es wohl ein Doppel-Album oder wir machen gar zwei daraus!
BLÖD GELAUFEN MIT DEM AMBIENT WAVE 2015 TRACK!
THE WAVE OF FORTUNE Part 1 oder TWO IN ONE oder jetzt CRACKLE IN THE LIGHT!
Ein blöde Idee war es an dem diesjährigen Ambient Wave auf MoM teilzunehmen. Warum? Man hatte keine Zeit mehr um da was gutes entstehen zu lassen. Doch dieses Jahr wollte man unbedingt dabei sein. So knöpfte man sich die Spuren von "The Wave of Fortune" (bisher unveröffentlicht) vor. Schnibbelte daraus einen anderen Song "Two in One" mit dem Ergebnis, nee das war es nicht und schon kam Stress auf. Auch die letzte Version "Crackle in the Light" haute einen nicht gerade vom Hocker. Einfach zu lang gezogen und keine richtige Steigerung ist im diesen Track vorhanden! Okay, das war es auch nicht. Blöd gelaufen. Übrigens im Jahr 2016 bitte ohne mich! 😉 Naja, da schauen wir mal.
Der erste offizielle Song des Album – Projekt "The Cut Above The Rest Project" war das "Where is Buffy?", dass ein Tribute an Buffy22 ist, denn dieser hatte es verdient! Der zweite Track "The Cut Above The Rest" ist der gleichnamige Albumtitel, der zur gleichen Zeit veröffentlicht wurde wie das "And Feels Good", dass aus einer anderen nicht so gelungenenen rockigen Version hervorging. Wo man doch einmal auf die Hörer gehört hatte und eine akustik Version daraus gemacht hat.
Zwischendurch enstand das "A Rainy Day in Paris", inspiriert durch die Ereignisse vom 13.November in Paris. Was mir für die Zukunft in unserem Lande und auch Europa ein wenig Angst machte als man die Bilder aus Paris sah und da wird wohl noch mehr passieren in der nahen Zukunft. Eigentlich war dieser Track fertig, wo ich auf die Idee kam, noch eine E-Gitarren Spur draufzusetzen, was den Hörern nicht so gefiel. Da werden wir vielleicht später noch einmal ein Update machen müßen.
Ja und dann war da noch dieser Instrumental Rocktitel namens "The Stone Creek", den man knapp nach einer Woche wieder gelöscht hatte hier auf MoM. Doch dieser Song wird der nächste sein und zwar in einer überarbeiteten Version und es wird nicht wie angekündigt der Song "Signs of Water", da dieser leider immer noch nicht fertig ist…