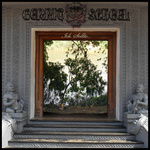 JOMISEE – EIN MUSKALISCHER JAHRESRÜCKBLICK 2015 – 1. TEIL – GERRIT SCHEEL
… Beginnen muß man im Dezember 2014, wo man ein altes unveröffentlichtes Stück, dass später den Titel "One of these Endless Days" (Original 2012) bekam und noch einmal komplett überarbeitet wurde. Dieser Track sollte dann später eine Art Konzept-Song für das kommende Album "The Endless Days" (2015) sein.
Im Januar hatte Gerrit Scheel das Rock Instrumental-Stück "Rock Idee" veröffentlicht, was förmlich nach einem Gesang aufforderte und mir schon beim anhören einiges dazu einfiel. Seine Songs inspirieren mich sehr und da fällt es einen nicht schwer eine Art Lyric zu schreiben und die Voices/Gesang zu machen.
Der Song hieß dann "She Looks Good" und war im Original die Version 3 von der "Rock Idee" und dieser Song wurde unerwartet erfolgreich bei den Hörern auch wenn das Mixing eigentlich noch verbesserungsbedürftig war.
Es folgte im Februar das "The Endless Days" der gleichnamige Albumtitel in 3 Parts, wo man hier Gerrit Scheel für ein E-Gitarren Solo für den ersten Part (Intro) überreden konnte.
Der Part 2 im diesen Song wurde mit dem Titel "The Wait (at the Piano)" betitelt und leitet den Part 3 ein. Im Part 3 wird es dann richtig rockig aber es bleibt weiterhin instrumental. Die erste Collaboration für dieses Album war geboren und diese sollten dann im Laufe des Jahres erweitert werden!
Im März konnten Jomisee und Gerrit Scheel zusammen einen Nachfolger zu "She Looks Good" machen. Doch diesmal sollte es in der deutscher Sprache sein. Das Original hieß damals "Und Los!", woraus dann das "Was kann Ich tun" wurde. Dieser war zwar nicht ganz so erfolgreich, doch für mich ist es ein ganz besonderer Song, der schon wegen seines Textinhaltes, die Sehnsucht nach jemanden ganz bestimmten ausdrückt, was bei dem Song "She Looks Good" auch zutrifft!
Ein ganz großes Dankeschön geht an Gerrit Scheel, mit dem ich diese tollen Songs zusammen machen durfte!
SHE LOOKS GOOD – Januar 2015

THE ENDLESS DAYS – Februar 2015

WAS KANN ICH TUN – März 2015 – Re-Release August 2015