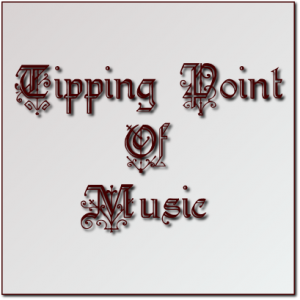 Nach fast einem Jahr Pause, der letzte offizielle Track hieß damals "Ilona", der im August 2014 veröffentlicht wurde, ist Tipping Point of Music seit einigen Tagen mit einem neuen Track in den Charts auf MyOwnMusic platziert!
Damals war es eine Idee über eine musikalische Saga mit dem Titel "The Rose of Rugia" zu machen. Hier gab es schon vor einem Jahr einmal einen Versuch um das Theme dieser Saga einen Track zu machen, der aber nie so richtig beendet wurde.
Es werden noch drei weitere Tracks in der nächsten Zeit veröffentlicht. Der Track "The Day I Die" ist geschichtlich anzusiedeln nach der letzten entscheidenen Schlacht im Kampf für die Freiheit seines Volkes.
Wo der König von Rugia und Vater von unserer Heldin der Rose von Rugia an seiner Verwundungen stirb in dieser kleinen musikalischen Saga!
Doch was geschah vorher?…
Zur Zeit ist dieser Soundtrack "The Day I Die" nur auf MyOwnMusic zu hören, was sich aber noch ändern wird. Da Tipping Point ja auf mehreren Musik-Seiten zu finden ist.
Die Platzierungen in den Charts auf MyOwnMusic waren zwar nicht so hitverdächtig. Doch das spielt keine große Rolle, denn hauptsache die Synthys glühen beim Spielen. 🙂
THE DAY I DIE [27.07.15]
Top 100 Soundtracks/Modern Classic – Nr.2
Top 100 World – Nr.3
Top 100 (aller Genres) – [Nr.50]
THE DAY I DIE