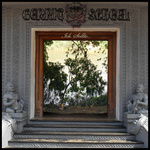 Aus dem Instrumental Track "Rock Idee 3" von Gerrit Scheel, wurde nun ein kleiner Hit mit dem Titel "She Looks Good", wo Jomisee die Lyrics schrieb und den Gesangpart übernahm!
Das Stück "Rock Idee 3" hatte einen so in den Bann gezogen, dass Jomisee zusagte und sich traute die Gesangparts zu übernehmen. Merkwürdigerweise, die Ideen zu einem Songtext sprudelte nur so heraus.
Nach einigen kleinen Änderungen des Instrumental-Tracks, die Gerrit Scheel noch vornahm, begann man den Text dann gesanglich einzubauen und das beste daraus zu machen!
Was nicht paßt, wird passend gemacht oder mit anderen Worten gesagt, es war eine schwierigen Aufgabe und das ganze nach dem Motto: I'm not a singer in a rockband, but we will try the best! 🙂
Die Geschichte zum Song: Zwei Freunde sitzen in einer Bar und einer von ihnen vermisst seine Freundin so sehr und ist total unglücklich. Der andere Versucht ihn immer wieder gut zuzureden, dass sie zurück kommt, zumindest das wünscht er sich für seinen Freund! Und es passiert genau dort in dieser Bar, wo alles mit seiner Traumfrau begann…
Selbst schon die diversen Demos von "She Looks Good" die auf SoundCloud hochgeladen wurden, fanden schon ihre Hörer mit einer positiven Ressonanz! Was einen nur Mut machen konnte und einen die Energie gab es weiter zu verbessern und weiter zu machen!
Toll ist auch das sich andere Musikfreunde für die Lyric dieses Songes interessieren. Einer wird es versuchen, das "She looks good" goes Country, Folk or Pop? Aber das wird die Zukunft zeigen und wenn es soweit ist, werdet ihr es rechtzeitig erfahren.
Wir sind da echt gespannt und warten es einmal ab was da kommen wird! Die Genehmigung, die Lyric von "She Looks Good" für einen Song zu verwenden ging an Michael McKinley. Der mag diesen Song so sehr und den Text fand er so gut als er ihnen gelesen hatte, was er mir schrieb, worauf ich ihn nur kurz antwortete: Take it and make it!
Was auch heute schon sicher ist, es werden weitere Zusammenarbeiten mit Gerrit Scheel stattfinden!
SHE LOOKS GOOD (Lyrics & Vocals by Maiko/Jomisee – Music by Gerrit Scheel)
missing you so much
sometime
somewhere
you will see
my friend
you can find her again
don't be sad
she's coming back
don't give up
(Refrain)
she looks good, so good
what a dream
a dream of a woman
you're always talking about her
wants to see you happy again
and now
we're sitting here in this bar
drinking and talking to each other
in this bar all started with her
(Refrain)
she looks good, so good
what a dream
a dream of a woman
suddenly there is a woman at the door
she's coming back
she smiles at you and you smile back
you know her?
(Refrain)
she looks good, so good
what a dream
a dream of a woman
(Chorus)
she's is back
(Refrain)
she looks good, so good
what a dream
a dream of a woman
her smile
makes your heartbeat faster
I can hear it
oh yeah
your true love is back
she's back
(Refrain)
she looks good, so good
what a dream
a dream of a woman
sometime
somewhere
you will see
she's back
All rights by M. Seehaase [Jomisee] – Music & Cover by Gerrit Scheel