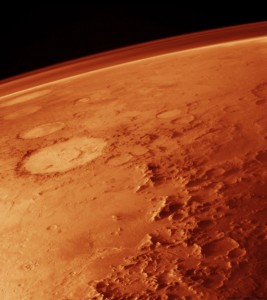 Der Track "Red Dust Storm" ist der vorletzte Track für das Konzept-Album "Life on Mars", denn hier wird es noch eine Art "Intro" am Anfang für dieses Album in naher Zukunft geben!
Den Abschluss dieses Album bildet der Track "The End (Mission To Mars) und der Anfang wird im diesen Stil auch so sein, doch später mehr darüber.
Der Track "Red Dust Storm" ist leider sehr verspielt geworden, was die Synthesizer betrifft, so das eigentlich die Gitarren mehr in den Hintergrund verdrängt wurden, was wohl einige von euch bedauert haben.
Diese ist der erste Track, wo ein wenig Frust aufkam, was das Ergebnis betrifft und dieser Titel der noch zweimal leicht verändert wurde, was aber für das gesamte Stück keine große Hilfe mehr war und so bleibt dieser Track jetzt wie er ist.
Der nächste kommende Track von Jomisee wird u. a. "The Beginning (Mission To Mars)" sein!