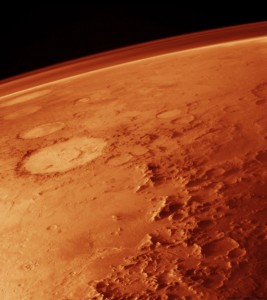 Wie schon angekündigt vor einigen Wochen auf der Facebook-Seite von Jomisee, wird es noch einen oder zwei Tracks für das Album "Life on Mars" geben! Einer davon wird das "Red Dust Storm" sein, dass wieder mehr in den progressiven Rock gehen wird!
Das Release von "Red Dust Storm" wird sich aber noch etwas hinziehen! Ende September oder Anfang Oktober wird es wohl so weit sein, vielleicht gibt es noch einen Song vorher im Bereich des Fusion Rocks?
Wo ja das "Longing To Your Love" und das "50 To 51" sich sehr erfolgreich in den MyOwnMusic Fusion Rock Charts platzieren konnten und beide öfter dort die Nr.1 in diesen Charts waren.
Oder wie bei "Deimos", dass man einen weiteren Ausflug in Richtung Chillout oder Soundtrack macht, doch schauen wir einmal, was da kommen wird.
Kommen wir zurück zum Titel "Red Dust Storm", der schon Form angenommen hat und zur Zeit beim Tape 8 angekommen ist! Doch für eine Art Preview-Demo, was ja in der letzten Zeit immer auf der Facebook Seite von Jomisee präsentiert wurde in einem Video-Format, ist es dafür noch viel zu früh!
Auf jedenfall ist "Red Dust Storm" wieder mit viel E-Gitarre mit Effekten und Synthesizern ala Keith Emerson, die wie schon beim gleichnamigen Albumtitel "Life on Mars" oder besonders bei dem aktuellen Track "The Death Of A Planet" zum Einsatz kamen!