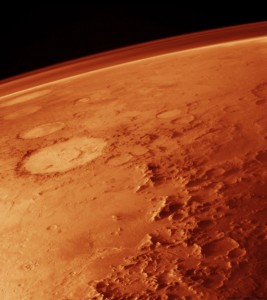 Der Titel "The Death Of A Planet" soll ein wenig musikalisch das Leben und Sterben vor einer langer Zeit auf dem Planeten Mars darstellen, was ja beim Mars theoretisch gewesen sein könnte!
Das dieser Planet sich Anfangs wie die Erde entwickelt hatte und durch das Ende des drehen seines Planetenkerns, seine Atmosphäre verloren haben könnte!
Bis dieser eines Tages dann zum Sterben verurteilt war und zu einem roten, lebensfeindlichen Planeten wurde.
Bei dem neuen Track "The Death Of A Planet" zum Album "Life on Mars", stellte man fest, dass die Musik manchmal seltsame Wege geht!
Es sollte so ähnlich wie der gleichnamige Albumtitel "Life on Mars" werden, doch nach den ersten sanften Klängen, wurde dieser Track immer mehr zur Hard-Rock Nummer und einige meinten nach dem Hören, es seih schon eher Progressive Rock!
Nach dem gleichnamigen Albumtitel "Life on Mars" ist "The Death Of A Planet" ein gut gelungener Track geworden! Schon einen Tag nach dem Upload bei MyOwnMusic konnte sich dieser Track in den Rock Charts dort platzieren!
Top 100 MyOwnMusic Rock Charts: #40 The Death Of A Planet
Top 100 MyOwnMusic Rock/Rock Charts: #06 The Death Of A Planet