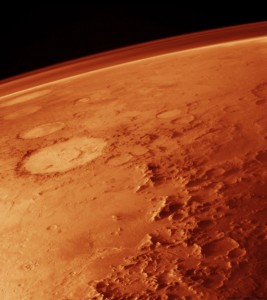 Nachdem ich seit einigen Tagen an dem neuen Track zum Album "Life on Mars" arbeite, stellte ich fest, dass die Musik doch manchmal seltsame Wege geht!
Es sollte so ähnlich wie der gleichnamige Albumtitel "Life on Mars" werden, doch nach den ersten sanften Klängen, wurde es immer mehr zum Hard-Rock mit einer Brise Doom-Metal!
Das Kind hat auch schon einen Namen, der Titel heißt " The Death Of A Planet" und wird in den nächsten kommenden Wochen veröffentlicht!
Exklusiv wie immer nur auf Facebook, schon einmal ein Demo Preview des neuen Tracks "The Death Of A Planet" in der Version von Tape 8, dass aber in seiner Entwicklung schon weiter fortgeschritten ist!
Demo-Preview-Video: The Death Of A Planet (Tape 12) [update 26.07.13]
Demo Preview-Video: The Death Of A Planet (Tape 8)
image: public domain mars-11608