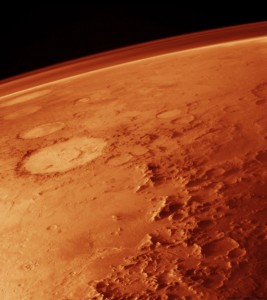 Die musikalische Reise über den Planeten Mars geht nun weiter! Der Track "Cydonia Mensae" (Tape 16) ist nun fertig! Ein kleines Musikvideo auf YouTube und anderen Seiten, wo eigentlich mehr die Musik im Vordergrund steht, gibt es auch dazu!
Der neue Track "CYDONIA MENSAE" ist nun bei SoundCloud (320 kbps), ReverbNation (160kbps), TwitMusic (320) und MyOwnMusic (320) hochgeladen worden und weitere werden folgen wie auf Fandalism, Bandpage, Pure Volume, MadeLoud etc.!
Mit 7 min. 17 sec. ist es doch wieder ein sehr langer Track von Jomisee geworden, doch der Planet Mars faziniert mich weiterhin so sehr, dass es weitere Tracks von dieser Art geben wird! In der großen Hoffnung das "Cydonia Mensae" ein ebenbürdiger und gelungener Nachfolge-Track wird, wie das erfolgreiche "Kasei Vallis (The Valley Of The Mars)" vor einigen Monaten.
Cydonia Mensae ist ein Hochland auf der nördlichen Hemisphäre des Planeten Mars. Es liegt zwischen den Regionen Acidalia Planitia und Arabia Terra. In dieser Region befindet sich das berühmte Marsgesicht eine Erhebung, dass im Jahre 1976 von dem Orbiter der Viking I Raumsonde erstmals fotografiert wurde.
Jüngere Fotos zeigen dieses Marsgesicht nur noch schemenhaft! Mit ein wenig Fantasie scheint es aber immer noch ein Gesicht auf dem Mars darzustellen! Weitere interessante Gebilde gibt es dort auf dem Mars zu finden, also genug Material was in Musik umgesetzt werden könnte.
Music by Jomisee
Image: Public Domain (CC0) Image: mars-11608