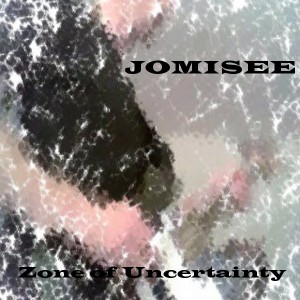 Der neue Titel von Jomisee "Zone of Uncertainty" (Zone des Unklaren) wurde am Freitag nach seiner 17. Verbesserung an diesem Titel, dann doch schon veröffentlicht bzw. hochgeladen auf diversen Artist-Seiten von Jomisee! Die Meinung anderer, dieses so zu belassen wurde meinerseits dann angenommen!
Die Endphase zu diesen Aufnahmen von "Zone of Uncertainty" und zu deren Probe-Aufnahmen wie es wohl dann klingt in den verschiedenen MP3 Formaten, da waren wir bei Tape 15 und Tape 16 angelangt. Man hatte irgendwie das Gefühl es seih noch lange nicht fertig, so das es wohl noch etwas Zeit in Anspruch nehmen könnte!
Der neue Titel "Zone of Uncertainty" (Zone des Unklaren) ist dann bei Tape 17 abgeschlossen worden! Mit 5:30 Minuten hat Jomisee zumindest was die Länge dieses Tracks betrifft, sich mal wieder selbst übertroffen! 😉
Das tolle dabei ist nach der Veröffentlichung dieses Titels, scheint er besonders gut bei den Musikfans anzukommen, was einen sehr freud und ein wahrer Lohn für Jomisee ist!
Wenn man bedenkt, dieser Titel "Zone of Uncertainty", der mit einer tollen Ideen begann und man das Gefühl hatte, dass diese Idee immer mehr verpuffte um so mehr man daran gearbeitet hatte! 🙂
Ein großes Dankeschön an alle die die Musik von Jomisee lieben!
Hier noch eine Seite wo Jomisee sich vor einigen Tagen angemeldet hat, doch diese Seite ist noch im Aufbau, also schaut doch demnächst mal dort herein auf MyMusicStream!