The Unfinished Songs (2012 – 2016)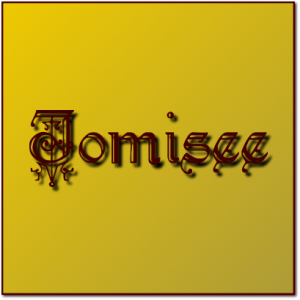 Hier auf diesen Album befinden sich Tracks die zwischen 2012 und 2015 enstanden sind und keinen festen Album zugeordnet wurden. Das Album "The Unfinished" besteht aus experimentalen und unvollendeten Tracks! Hier findet man auch Demos aus der Anfangszeit von Jomisee wie zum Beispiel "Tears in Rain" und auch die Tracks aus dem Bereich Chillout, wie zum Beispiel das "Bells of Heaven", "Enceladus" und "Merry Christmas for All" sind zu diesen Album hinzugefügt worden! Mehr Chillout, Ambient & sowie Soundtracks findet ihr auf der Seite Tipping Point of Music!
UNFINISHED (2012 – 2016)
Wish You Were Here – Rock – (Eine persönliche Moment-Aufnahme/das Original ist von Thosch)
That's The Way I Like It – Rock – (Vollendet von Gerrit Scheel)
3th of July – Fusion Rock
50 To 51 – Fusion Rock
Longing To Your Love – Fusion Rock
Sky Full Of Mandolins – Country / Southern Rock
Bells Of Heaven – Ambient
Enceladus – Soundtracks / Modern Classic
Tears in Rain – Soundtracks / Modern Classic
Enceladus in Rock – Rock
Merry Christmas For All (The Christmas Mix) – Ambient
Plus ganz altes Material!
ALBUM-DOWNLOAD: N. A.
UNFINISHED (2012 – 2016)

25.06.2017