The Endless Days (2015/2016)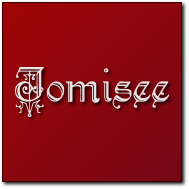 Das "One of These Endless Days" (2012 – Dezember 2014) ist der Konzept-Track für das neue Album!
Der erste Track im neuen Jahr 2015 ist der gleichnamige Albumtitel "THE ENDLESS DAYS", der aus 3 zusammenhängenden Parts besteht!
Schon die Idee mit den zusammenhängenden Parts erwieß sich später als nicht so gut. So das diese Bereiche nicht mehr ausgereizt werden konnten und man sich im letzten Part dann die Frage stellen mußte, weiter zu machen oder abbrechen. Man hat sich dann für das letztere Entschieden und wir lassen es einfach mal so wie es ist.
Spezieller Dank geht an Gerrit Scheel der hier mit einem E-Gitarren Solo zu Beginn im Intro zu hören ist!
DOWNLOAD MP3 ALBUM: THE ENDLESS DAYS (2015)
THE ENDLESS DAYS (2015)
FOREPLAY – ONE OF THESE ENDLESS DAYS (2016)

ONE OF THESE ENDLESS DAYS
Konzept-Track für das Album – 2012/Dezember 2014

THE ENDLESS DAYS PART 1 – 3
The Endless Days – Intro (Gerrit Scheel – Solo E-Gitarre) – (Instrumental)
The Endless Days – Part 2 – The Wait (at the Piano) – (Instrumental)
The Endless Days – Part 3 (Instrumental)
NO RENDEZVOUS (Foreplay Exited)
THREE IN ONE SONG!
JOMISEE + ROCK'N HERBY + GERRIT SCHEEL
Nach dem "The Endless Days Part 1 – 3" von Jomisee featuring Gerrit Scheel kommt nun das "NO RENDEZVOUS" im Featuring Rock'n Herby (Solo E-Guitar) und Gerrit Scheel (E-Bass)! Das "NO RENDEZVOUS" wird durch ein Foreplay mit dem Titel "Exited" eingeleitet und geht dann über ins "No Rendezvous"…
Drei Solo-Interpreten in einen Song! Was kann das wohl werden? Auf jedenfall eine schwierige Aufgabe, die zu meistern war!
Der Gedanke war schon immer da mit Rock'n Herby etwas zusammen zu machen und nun ist es endlich soweit. Auch Gerrit Scheel ist wieder mit dabei, mit denen wir ja schon bei "She Looks Good", "Was kann Ich tun" und "The Endless Days (Part 1 – 3) zusammengearbeitet haben.
EXITED (FOREPLAY) – Jomisee featuring Gerrit Scheel (Instrumental)
NO RENDEZVOUS – Jomisee featuring Rock'n Herby & Gerrit Scheel (Instrumental)
Nach dem "No Rendezvous" mit Rock'n Herby & Gerrit Scheel kommt nun der dritte Song in einer Zusammenarbeit mit einem weiteren Musiker namens Buffy22 (Lead-Vocals, Vocals & Lead-Gitarre)! Der einen so tatkräftig bei diesen Song unterstützt hat, dass man sich weitere Zusammenarbeiten in der Zukunft mit ihn wünscht!
TAKE IT OR LEAVE IT (2015/16)

THE LIFE GOES ON (THE BREAK)

A SONG FOR A GOODBYE (re-release/new version)
Tja, dann war da noch der Neverending Song "A Song For A Goodbye" mit Shaiya & H.M. Stockhaus aus dem Jahre, der leider nie fertig geworden ist und damals trotzdem veröffentlicht wurde. Die Entscheidung dazu kam kurz vor Ende der Fertigstellung von "A Song For A Goodbye", als man aus persönlichen Gründen diesen Song abbrochen hatte und ihn somit unvollendet ließ. Das ist wohl anderen Musikern auch schon passiert…
Und doch noch geschafft! Dieses ist eine neue Version mit den originalen Gesangsspuren die aber stark gekürzt wurden, um endgültig dieses Thema bzw. diesen Song einmal abschließen zu können.

CHAOTIC REFLECTIONS (2016)

SLIGHTLY BLURRED (2016)

THE END OF THE ENDLESS DAYS (2016)