THE A'S & THE B'S (Entwurf)
---
THE A'S AND THE B'S
---
ANGEL STATION 79
---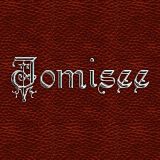 Inspiriert durch das Album "Angel Station" von der Manfred Mann's Earthband aus dem Jahre 1979 was ich mir nach einer sehr langen Zeit mal wieder angehört hatte!
Es ist immer noch toll anzuhören was der Manfred Mann damals in den Songs vom Sound her aus seinen Tasten-Instrumenten und deren Reglern rausgeholt hat.
Es inspirierte mich und nach einigen Stunden an den Keyboards, kam dann dieses merkwürdige Stück in der Version 1 dabei heraus!
In der Version 3 wurden dann noch E-Gitarren hinzugefügt und wurde auf MyOwnMusic und ReverbNation am 11.02.2018 dann dort veröffentlicht.
Meine Favoriten aus diesem Album "Angel Station" aus dem Jahre 1979 sind das "You Angel You", "Angels at my Gate", "Platform End", "Belle of the Earth" und das "Don't Kill it Carol"…
---
ANGEL STATION 79 (version 3) – 11.02.2018 – 3:26 min. – release: 19.02.2018
---
ANGEL STATION 79 (version 1) – 14.01.2018 – 3:30 min. – release: no release
---
SUNRISE*
---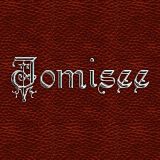 Das "Sunrise (Piano Version)" ist noch ein Track aus dem April 2018, also bevor der musikalische Irrweg began und wurde im Juli 2018 auf MyOwnMusic noch hochgeladen. Dieser Track ist eine Piano-Version und wurde auch nicht weiter ausgebaut. Wo dieser dort dann natürlich nicht so gut ankam. Aber darum ging es eigentlich auch gar nicht. Man hatte einfach das Bedürfnis nach zwei Monaten und auch nach dem nicht so erfolgreichen "Kuiper Belt", was auch noch aus dieser Zeit stammte und dann noch einmal im Juni 2018 überabeitet wurde, dort etwas neues hochzuladen. Somit wurde dadurch auch eine weitere Pause eingeläutet…
---
SUNRISE (Piano Version) – B-Side – 04.07.2018 – 3:35 min.

---
IT COMES CLOSER*

---
IT COMES CLOSER – ENTWURF 1.0 – 06.10.2018
---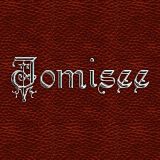 ---
Album-Titel: THE A'S & THE B'S
Angel Station 79 (A-Side)
Sunrise (B-Side)
It Comes Closer (A-Side)

–

Untitled (A-Side)
–
–
–
–
–
---
THE DOWNFALL – THE OUTTAKES
---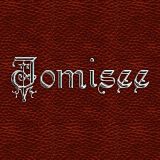 Der Titel "The Downfall" ist inspiriert durch die Musik des Electric Light Orchestra, die damals Anfang der 1970 Jahren mehr orchestralische Rockmusik gemacht hatten und diese Zeit damals ihre sogenannte experimentale Phase (1971–1974) war.
In dieser Zeit enstanden die Alben wie "Electric Light Orchestra 2", "On The Third Day" und "Eldorado". Das Album "Face The Music" (1975) leitete damals danach ihren sehr erfolgreichen Weg ein.
---
THE DOWNFALL – ENTWURF 2.1 – 13.10.2018
---
THE DOWNFALL – ENTWURF 1.0 – 02.10.2018
---
DEMOS – VIDEOS – GITARREN SOUNDCHECK – VOICES

---
VIDEO (Angel Station 79 – Version 5 mit Keyboards, Schlagzeug, Bass, E-Gitarren und Voices)
---
---
VIDEO (Angel Station 79 – Version 3 mit Keyboards, Schlagzeug, Bass und E-Gitarren)
---
---
VIDEO (Angel Station 79 – Version 1 – Keyboards, Schlagzeug und Bass)
---
---
REVERBNATION
---
---
---
---
AKTUALISIERUNGEN
31.03.2019 – 12.12.2018 – 03.10.2018 – 08.09.2018 – 09.06.2018 – 27.02.2018
Images by Public Domain CCO
Music by JOMISEE
All rights reserved
---