THE A'S & THE B'S (Entwurf)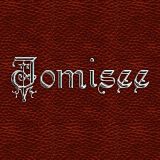 Inspiriert durch das Album "Angel Station" von der Manfred Mann's Earthband aus dem Jahre 1979 was ich mir nach einer sehr langen Zeit mal wieder angehört hatte!
Es ist immer noch toll anzuhören was der Manfred Mann damals in den Songs vom Sound her aus seinen Tasten-Instrumenten und deren Reglern rausgeholt hat.
Es inspirierte mich und nach einigen Stunden an den Keyboards, kam dann dieses merkwürdige Stück in der Version 1 dabei heraus!
In der Version 3 wurden dann noch E-Gitarren hinzugefügt und wurde auf MyOwnMusic und ReverbNation am 11.02.2018 dann dort veröffentlicht.
Meine Favoriten aus diesem Album "Angel Station" aus dem Jahre 1979 sind das "You Angel You", "Angels at my Gate", "Platform End", "Belle of the Earth" und das "Don't Kill it Carol"…
---
ANGEL STATION 79 (version 3) – 11.02.2018 – 3:26 min. – release: 19.02.2018

---
ANGEL STATION 79 (version 1) – 14.01.2018 – 3:30 min. – release: no release

---
SUNRISE by JOMISEE

---
SUNRISE BY JOMISEE
---
Music by Jomisee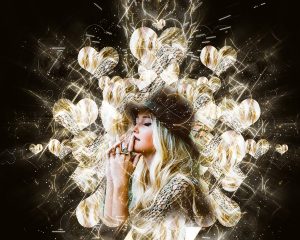 image: public domain cco
Album-Titel: THE A'S & THE B'S
Angel Station 79 (A Side – Single)
Sunrise (B Side – Entwurf)
–
–
–
–
–
–
–
---
DEMOS – VIDEOS – GITARREN SOUNDCHECK – VOICES

---
VIDEO (Angel Station 79 – Version 5 mit Keyboards, Schlagzeug, Bass, E-Gitarren und Voices)
---
---
VIDEO (Angel Station 79 – Version 3 mit Keyboards, Schlagzeug, Bass und E-Gitarren)
---
---
VIDEO (Angel Station 79 – Version 1 – Keyboards, Schlagzeug und Bass)
---
---
ENTWÜRFE ZUM ALBUM

---
SUNRISE
Entwurf 1/demo 1 – 27.02.2018
---
RELEASE VERSION
---
MYOWNMUSIC
---
---
REVERBNATION
---
---
---
Aktualisierungen: 27.02.2018 + 09.06.2018 + 08.09.2018
Images by Public Domain CCO
Music by JOMISEE
All rights reserved
---