Tag archives for The - Page 3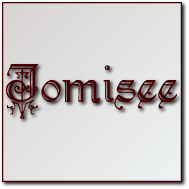 Keine Pause! Jomisee hat einen neuen Track mit dem Titel "The Better Days" auf ReverbNation hochgeladen! Sollte eigentlich ein Rocktitel werden, doch leider hab ich zur Zeit Bluesdays, so das ich dieses in der Mitte dieses Tracks es mal ein wenig jammern lasse!
Leichte Begegnungen mit dem Jazz sind auch wieder vorhanden, doch irgendwie bekomme ich Rock, Blues und Jazz nicht in einen Topf zur Zeit!
Die Idee ist gut! Klingt aber irgendwie leider noch nicht rund, aber dieser Track ist schon öfter geändert worden und das ist auch noch nicht das Ende, wie es mir scheint!
Der Titel "The Better Days" ist zur Zeit eine Phase, die jeder von uns in seinen Leben einmal hat oder haben wird und man sich danach sehnt, wieder die besseren Tage in seinen Leben zu erleben!
Jomisee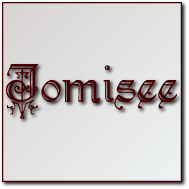 Zur Zeit ist eine Pause angesagt bei Jomisee und es gibt als neuen Track leider nur ein Mix mit dem Titel "Break It Free", der musikalisch gesehen vom Wege meiner Vorstellungen abweicht!
Davor gab es noch eine kleine Spielerei mit einem alten instrumentalen Track "Come Fly With Me", der hier auf dieser Seite komplett angehört werden kann und zu meinen ersten Demos gehört!
Doch dieses Remake mit Heavy Metal vermischt ("Country VS Metal"), ging leider völlig in die Hose, so das hier eine Pause angesetzt wurde um neue Ideen zu sammeln!
Zur Zeit bastelt man zwar an einem neuen Track, doch das wird wohl noch ein wenig dauern, bis dieser dann aber fertig sein wird! Somit gibt es zur Zeit noch nichts konkretes über diesen neuen Track zu berichten!
Jomisee by ReverbNation – Jomisee by Facebook – Jomisee by Twitter – Jomisee by Myspace