Tag archives for Metal
---
THE METALIC EXPERIMENTS
---
A BEGINNING
---
(GO) OUT OF MY HEAD – A MEDLEY – SESSION 1 – 3
---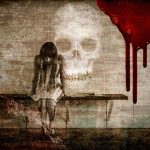 Dies war der erste Versuch mal was anderes zu machen, was noch nicht gelungen ist. Dieses Medley ist nur der erste Schritt in diese Richtung!
Session 1: Einfach mal wieder richtig voll abgedreht an der E-Gitarre! Nach dem Motto: Sie sagt immer, mache dir kein Kopf! Okay? Raus damit aus meinen Kopf… 1-2-3-4? Stop! Bei 4? Oder auf 4? Scheiß egal…
Session 2: Habe noch ein altes Tape mit Voices gefunden. Es ist das "She Looks Good/She's Got the Look (2015)"… Und habe daraus etwas genommen und in diesem Song eingebaut. Das "She Looks Good" dürfte ja noch bekannt sein… Nicht? 🙁
Session 3: Das "Hetz mich nicht" ist der zweite Song nach "She Looks Good/She's Got The Look" und war so eine Art "Warm-Up" Song zu "All The Pretty Things" von Gerrit Scheel aus dem Jahre 2016. Hier lief damals die Aufnahme mit und man improvisierte dabei ein wenig am Mikro. Wo dann ja später die Lyrics zu "Hetz mich nicht" leider nie vollendet wurde. Nun habe ich diese volle Lyrics (?) mit dieser Aufnahme noch einmal neu instrumentalisiert. Leider ist ja die Stimme seit dem letzten Jahr so gut wie im Eimer und so blieb es dann auch hier nur bei dem unvollendeten Tape aus dem Jahre 2016. Hier geht es auch nicht um die Perfektion sondern um den Spaß den Ich dabei hatte.
06.03.2018: Das am 4. März veröffentlichte Medley auf MyOwnMusic wird wohl in geraumer Zeit dort vom Account wieder verschwinden bzw. gelöscht werden. So findet man dieses Medley nur noch hier auf dieser Seite von Jomisee!
07.03.2018: Die heutige Nr.5 in den Metal Charts (aller Genres) und die Nr.1 der Metal – Metal Charts gibt es seit heute morgen nicht mehr auf MyOwnMusic. Die Platzierungen bleiben in den Charts für den Rest des Tages somit offen! Habe mich heute morgen entschloßen dieses Medley "(Go) Out of my Head" zu löschen!
Goodbye Medley! Also ist nur noch hier auf dieser Seite von Jomisee dieses Medley vertreten!
---
Es sind im aktuellen Video zu "(GO) OUT OF MY HEAD (Session 1-3)" jetzt zwei Songs enthalten (siehe weiter unten).
---
(GO) OUT OF MY HEAD – Medley (SESSION 1-3)
1. SHE LOOKS GOOD/SHE'S GOT THE LOOK
2. HETZ MICH NICHT
---
---
VIDEO: JOMISEE – (GO) OUT OF MY HEAD! (Session 1 – 3)
---
---
(GO) OUT OF MY HEAD (SESSION 1-2)
1. SHE LOOKS GOOD/SHE'S GOT THE LOOK
---
2. HETZ MICH NICHT!  (SESSION 3)
---
(GO) OUT OF MY HEAD (SESSION 1)
1. SHE ALWAYS SAYS DON'T WORRY (Original Instrumental)
---
THE METALIC EXPERIMENTS
---
THE FURTHER DEVELOPMENT
---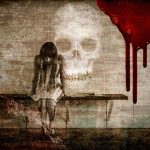 Und weiter geht es mit dem experimentieren! Nach "(GO) OUT OF MY HEAD (MEDLEY)" kommt nun das "SCREAMING MINDS" (Version 3) jetzt für das Album "THE METALIC EXPERIMENTS". Wo man hier weiterhin versucht den Sound hinzubekommen!
Hier in diesem Stück "Screaming Minds" (umbenannt) hat man den Anschein man ist ab und an drin und dann auch wieder nicht was den Sound betrifft. Auf jedenfall ist es wieder sehr experimental geworden das Ganze. Das "Screaming Minds" hieß vorher "Depression" und wurde am 20. April 2018 umbenannt.
---
THE METALIC EXPERIMENTS AUF MYOWNMUSIC
---
THE METALIC EXPERIMENTS – SCREAMING MINDS (umbenannt) – VERSION 3

---
THE METALIC EXPERIMENTS VIDEO "SCREAMING MINDS" VOM 11.03.2018
---
---
THE METALIC EXPERIMENTS – WHAT A MESS – VERSION 2

---
---
music by jomisee – lyrics by jomisee – images: public domain cco
---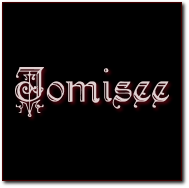 Ein Versuch, wieder Schwung und auch wieder Härte in die eigenwillige Musik von Jomisee zu bringen. Inspiriert durch den Titel "Irrläufer" von Gerrit Scheel, wagte man den Versuch mal nach längerer Zeit wieder etwas härteres im E-Gitarren Sound zu machen. Es soll erst einmal ein Versuch sein und die Zukunft wird es zeigen ob man da dann weiter ansetzen wird.
Nach dem Album "Verlorene Sehnsucht", wobei hier noch viel mit den Keyboard-Sounds experimentiert wurde, wird dieses wie es beim "The Other Side of Me" schon geschehen ist dort mit einfließen. Wie schon erwähnt, ist es erstmal ein Versuch, der eigentlich nur am Mixing scheitern könnte. Schauen wir mal was da in der Zukunft dann so entstehen wird.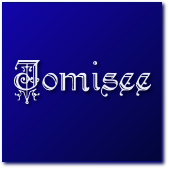 Im Forum auf MyOwnMusic konnte man während des Ambient Wave 2014 im Oktober lesen, warum gibt es eigentlich nur ein Ambiet Wave und kein Rock Wave auf MyOwnMusic?
Die Idee war bei Jomisee zumindest musikalisch schon einmal geboren! Die Idee einen Rock Wave zu intitieren hatte ein ehemaliger Redakteur von MyOwnMusic dort auch schon gehabt, doch es kam leider nicht mehr dazu.
Dieser Song soll ein Anstoss sein, diese Idee vielleicht einmal umzusetzen! Dieser Song ist eine Mischung aus mehreren Stilen und man hatte beim Entstehen dieses Songs sehr viel fun!
Von Metal, über Scooter bis Sweet, eine breite Spanne. Aber sehr interessant was da zusammengemischt wurde!
The Rock Wave 2015 (Lyrics by Jomisee)
look out
here comes
the rock wave
hyper-hyper…ho-chi-ka-ka-oh … co-co co-co… no!
you want
we want
the rock wave
MoM, got it
the rock wave…
look out
here comes
the rock wave…
we want
we want…
the rock wave
now
the rock wave
now
Im diesen Sinne: We want the Rock Wave! NOW!