SLIGHTLY BLURRED – THE TRIES
---
SLIGHTLY BLURRED
---
THE EXPERIMENTS & THE TRIES

---
05. IT'S ONLY A MATTER OF TIME – (Version 2 – 5.04.2018)

---
---
04. DIRTY TALKS (VERSION 4.0 – 05.05.2018)

---
---
03. WHAT A MESS (Version 2.0 – 05.05.2018)
---
---
02. SCREAMING MINDS (Version 3.0 – 05.05.2018)
---
---
01. DON'T RUSH ME (Version 1.2 – 29.04.2018)
---
---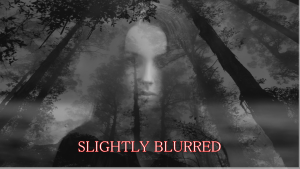 THE EXPERIMENTS & THE TRIES
---
---
TRACKLISTE DER ERSTEN VERSIONEN
---
IT'S ONLY A MATTER OF TIME
DIRTY TALKS
WHAT A MESS (Version 2.0)

SCREAMING MINDS (Version 3.0)


DON'T RUSH ME (Version 1.2)

HELP ME OUT
WORK OFF
xxx
xxx
xxx
---
SLIGHTLY BLURRED
---
DIE MYOWNMUSIC CHARTS-PLATZIERUNGEN
---
IT'S ONLY A MATTER OF TIME
Platz 29 am 16.04.2018 in den Metal TOP 100 (aller Genres)
Platz 6 am 23.04.2018 in den Metal TOP 100
DIRTY TALKS
Platz 13 am 05.04.2018 in den Metal TOP 100 (aller Genres)
Platz 2 am 05.04.2018 in den Metal TOP 100
WHAT A MESS
Platz 3 am 19.03.2018 in den Metal TOP 100 (aller Genres)
Platz 1 am 28.03.2018 in den Metal TOP 100
Platz 54 am 19.03.2018 in den MyOwnMusic TOP 100
SCREAMING MINDS
Platz 8 am 28.03.2018 in den Metal TOP 100 (aller Genres)
Platz 1 am 23.04.2018 in den Metal TOP 100
DON'T RUSH ME (Version 1.2)
Platz 13 am 30.04.2018 in den Metal TOP 100 (aller Genres)
Platz 1 am 30.04.2018 in den Metal TOP 100
---
HETZ MICH NICHT!
Platz 15 am 05.04.2018 in den Metal TOP 100 (aller Genres)
Platz 4 am 17.03.2018 in den Metal TOP 100
(GO) OUT OF MY HEAD!
Platz 47 am 13.03.2018 in den Metal TOP 100 (aller Genres)
Platz 7 am 13.03.2018 in den Metal TOP 100
*(GO) OUT OF MY HEAD! (A Medley by *JOMISEE)
Platz 5 am 07.03.2018 in den Metal TOP 100 (aller Genres)
Platz 1 am 07.03.2018 in den Metal TOP 100
---
SLIGHTLY BLURRED AUF MYOWNMUSIC – REVERBNATION
---
THE BEGINNING
---
(GO) OUT OF MY HEAD – A MEDLEY – SESSION 1 – 3
---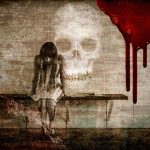 Dies war der erste Versuch mal was anderes zu machen, was noch nicht gelungen ist. Dieses Medley ist nur der erste Schritt in diese Richtung!
Session 1: Einfach mal wieder richtig voll abgedreht an der E-Gitarre! Nach dem Motto: Sie sagt immer, mache dir kein Kopf! Okay? Raus damit aus meinen Kopf… 1-2-3-4? Stop! Bei 4? Oder auf 4? Scheiß egal…
Session 2: Habe noch ein altes Tape mit Voices gefunden. Es ist das "She Looks Good/She's Got the Look (2015)"… Und habe daraus etwas genommen und in diesem Song mit eingebaut. Das "She Looks Good" dürfte ja noch bekannt sein… Nicht? 🙁
Session 3: Das "Hetz mich nicht" ist der zweite Song nach "She Looks Good/She's Got The Look" und war so eine Art "Warm-Up" Song zu "All The Pretty Things" von Gerrit Scheel aus dem Jahre 2016. Hier lief damals die Aufnahme mit und man improvisierte dabei ein wenig am Mikro. Wo dann ja später die Lyrics zu "Hetz mich nicht" leider nie vollendet wurde. Nun habe ich diese volle Lyrics (?) mit dieser Aufnahme noch einmal neu instrumentalisiert. Leider ist ja die Stimme seit dem letzten Jahr so gut wie im Eimer und so blieb es dann auch hier nur bei dem unvollendeten Tape aus dem Jahre 2016. Hier geht es auch nicht um die Perfektion sondern um den Spaß den Ich dabei hatte.
06.03.2018: Das am 4. März veröffentlichte Medley auf MyOwnMusic wird wohl in geraumer Zeit dort vom Account wieder verschwinden bzw. gelöscht werden. So findet man dieses Medley nur noch hier auf dieser Seite von Jomisee!
07.03.2018: Die heutige Nr.5 in den Metal Charts (aller Genres) und die Nr.1 der Metal – Metal Charts gibt es seit heute morgen nicht mehr auf MyOwnMusic. Die Platzierungen bleiben in den Charts für den Rest des Tages somit offen! Habe mich heute morgen entschloßen dieses Medley "(Go) Out of my Head" zu löschen!
Goodbye Medley!
---
(GO) OUT OF MY HEAD – Medley (SESSION 1-3)
1. SHE LOOKS GOOD/SHE'S GOT THE LOOK
2. HETZ MICH NICHT
---
---
(GO) OUT OF MY HEAD (SESSION 1-2)
1. SHE LOOKS GOOD/SHE'S GOT THE LOOK
---
2. HETZ MICH NICHT! (SESSION 3)
---
(GO) OUT OF MY HEAD (SESSION 1)
---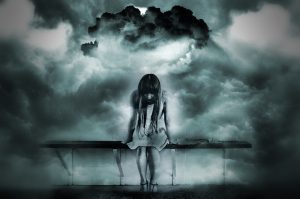 THE EXPERIMENTS & THE TRIES
---
SLIGHTLY BLURRED
---
music by slightly blurred – lyrics by jomisee – images: public domain cco – update: 05.05.2018
---