ARCHIV – AKTUELLES
---
---
NEW HORIZONS
---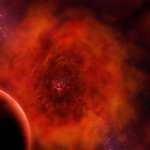 Der Track "New Horizons" soll nun der dritte Track zum Album "Echoes in Space" sein. Ob dieses Album "Echoes in Space" dieses Jahr noch fertig wird ist fraglich und ob es später dann eine EP oder ein Full-Album wird, ist noch völlig offen, da wir uns ja zur Zeit einem anderen Projekt widmen.
Hier geht es um die Raumsonde "New Horizons", die im Rahmen des New Frontiers Programm am 19. Januar 2006 gestartet ist, um das Pluto-System und den Kuipergürtel zu erforschen.
Am 14. Juli 2015 erreichte New Horizons als erste Raumsonde den Zwerg-Planeten Pluto. Und Pluto zeigte uns der Menschheit sein Herz. Für den Jahreswechsel 2018/2019 ist dann ein Vorbeiflug an 2014 MU69 geplant.
Die Sonde erforscht zudem weitere Kuipergürtelobjekte aus größerer Entfernung, sowie die Heliosphäre. Dieser Track soll ein wenig diesen endlosen langen Weg dorthin musikalisch umschreiben.
---
Instrumente: Keyboards – Image: Public Domain CCO
---
NEW HORIZONS by JOMISEE
---
---
DISTANCE TO THE SUN by JOMISEE
---
---
ECHOES IN SPACE by JOMISEE

---
---
NEW HORIZONS by JOMISEE – Release: MyOwnMusic – 17.03.2018
DISTANCE TO THE SUN by JOMISEE – Release: MyOwnMusic – 05.01.2018
ECHOES IN SPACE by JOMISEE – Release: MyOwnMusic – 10.11.2017

---
AMBIENT WAVE 2017 AUF MYOWNMUSIC!
---
Es war ein sehr erfolreicher Ambient Wave 2017 auf MyOwnMusic. Der sich durch seine hohe Teilnahme an Interpreten schon vorher auszeichnete. Die Ambient Wave 2017 auf MyOwnMusic wurde wie jedes Jahr vom MoM-Professional Andreas Jüngling alias Synchronic Beat bestens organisiert. Der Upload begann am 10. November und endete für alle Interpreten am 12. November um Mitternacht. Jomisee mit seinen Beitrag dem "Echoes in Space" wurde am 10. November hochgeladen und schnitt relativ positiv ab, was auch die Bewertungen betraf und erhielt sogar eine Empfehlung (Tipp des Tages), der zum 20.11.2017 erfolgen soll. Es hat wirklich sehr viel spaß gemacht sich alle Teilnehmer-Songs anzuhören und zu bewerten. Es waren drei tolle Tage der Extra-Klasse was vor allem die Musik der einzelnen Interpreten betraf. Nach dem Highlight des #Songtausch 2017 nun ein weiterer Highlight des Jahres auf MyOwnMusic, die Ambient Wave 2017!
Ein großes Dankeschön an Synchronic Beat für den großartigen Ambient Wave 2017 und natürlich geht auch ein großes Dankeschön an Kevin S. für den #Songtausch 2017!
DIE TEILNEHMERLISTE (Stand: 12.11.2017)
Mindmovie – Das Unikum – Manne – Slow Tact – elkawe – HJohnB – Labeo – EleGo – PAZion – Cosmose – Suplifth – filtosci – MJ – Filterpad – Trancer One – JOMISEE – Tom Wolf – Deepflow – Lucky de Luca – psychemy – Doromusis – Electroinstallateur – TheDeEe – Mark Art – Moment 4 Sound – atw – Gate One – Picnicboy – Aadagio & Kevin S. – G. ProgOsto – STARBOARDER – Sachiko Musashi – TIMURKAN – niefelsen – Synchronic Beat – kellaa zwo – G-Frickel – Idna (cmm Grey Wolf) – Lutzrobbylu – Soundfactory24 – Princess Emilia Records (nur Rainer) – Sell The Tab – u.v.a.
---
ECHOES IN SPACE – AMBIENT WAVE 2017
---
---
ANGEL STATION 79
---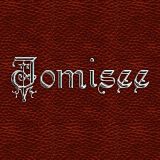 Inspiriert durch das Album "Angel Station" von der Manfred Mann's Earthband aus dem Jahre 1979 was ich nach einer langen Zeit mal wieder angehört hatte.
Es ist immer noch toll anzuhören was der Manfred Mann damals in den Songs vom Sound her aus seinen Tasten-Instrumenten und deren Reglern rausgeholt hat.
Es inspirierte mich und nach einigen Stunden an den Keyboards, kam dann dieses merkwürdige Stück (Version 1) dabei heraus!
Die folgende Version 3 ist dann mit E-Gitarren und wurde auf MyOwnMusic und ReverbNation am 11.02.2018 dort veröffentlicht.
Meine Favoriten aus diesem Album "Angel Station" aus dem Jahre 1979 sind das "You Angel You", "Angels at my Gate", "Platform End", "Belle of the Earth" und das "Don't Kill it Carol"…
---
ANGEL STATION 79 (version 3) – 11.02.2018 – 3:26 min. – release: 19.02.2018

---
ANGEL STATION 79 (version 1) – 14.01.2018 – 3:30 min. – release: no release

---
VIDEO (Angel Station 79 – Version 5 mit Keyboards, Schlagzeug, Bass, E-Gitarren und Voices)
---
---
VIDEO (Angel Station 79 – Version 3 mit Keyboards, Schlagzeug, Bass und E-Gitarren)
---
---
ENTWÜRFE
---
SOLAR ECLIPSE
Entwurf/demo 1 – 27.02.2018
---
THE MODERN CHAPTER THREE
Entwurf/demo 1 – 23.02.2018 + 24.02.2018
---
REVERBNATION
---
---
Letzte Aktualisierung: 27.02.2018
image by Public Domain CCO
music by JOMISEE
All rights reserved
---
#SONGTAUSCH 2017
---
SMILE AWAY (Song by kurtguitar) – MyOwnMusic #Songtausch 2017
---
Es war leider noch nicht die fertige Version von "Smile Away", eher eine rauhe Version. Warum?
Nun seit Wochen habe ich Probleme mit meiner verkühlten Stimme, was leider für's hohe singen bisher nicht ausreichte und man es auch im diesen Song hört. Doch es wäre schade gewesen wenn man hier nicht teilnommen hätte.
Bis zum 1. September wäre dieses aber einfach nicht machbar gewesen für eine bessere Version zu diesen Song von KurtGuitar. Wie sich leider herausgestellt hat ist die Stimme immer noch nicht wieder hergestellt. Doch vielleicht gibt es irgendwann später mal ein Update zu diesem Song…
---
JOMISEE – SMILE AWAY (Song by KurtGuitar)
---
---
Der #Songtausch 2017 ist nun vorbei und eigentlich sind alle Interpreten die mitgemacht haben Gewinner! Ich finde es eine tolle Leistung und es ist auch der Beweis, dass hier Hobby-Musiker ihre Kreativität sowie ihr wahres Talent zeigen konnten.
Dieser #Songtausch ist hier auf MoM zu einer sehr guten Bereicherung geworden. Warum es nur unter 20 Interpreten geblieben ist, hier kann man nur spekulieren.
Das Voting überzeugte mich nicht wenn man die bisherigen Ergebnisse sieht. Hier hätte man es vielleicht von einer Jury die Bewertungen der einzelnen Songs bis zu einem bestimmten Zeitraum dann zusammengerechnet und der beste Song würde heute vielleicht schon feststehen.
Auf jedenfall hat es richtig viel spaß gemacht und es hat so manchen Ohrwurm eines Interpreten aus dem Tiefschlaf geholt. So wie zum Beispiel bei KurtGuitar wo es auf jedenfall positiv gelaufen ist, dass seitdem der #Songtausch lief, sich viele mit Kurt seiner tollen Musik die er macht beschäftigt haben.
Es freut mich für ihn sehr das seine Musik nun endlich einen größeren Hörerkreis bekommen hat. Gerade die Songs von Kurt haben es wirklich verdient gehört zu werden!
---
---
last update: 15.05.2018
---