THE OTHER SIDE OF ME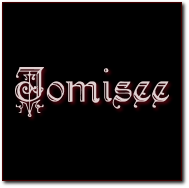 Ein Versuch, wieder Schwung und auch wieder Härte in die eigenwillige Musik von Jomisee zu bringen. Inspiriert durch den Titel "Irrläufer" von Gerrit Scheel, wagte man den Versuch mal nach längerer Zeit wieder etwas härteres im E-Gitarren Sound zu machen. Es soll erst einmal ein Versuch sein und die Zukunft wird es zeigen ob man da dann weiter ansetzen wird.
Nach dem Album "Verlorene Sehnsucht", wobei hier noch viel mit den Keyboard-Sounds experimentiert wurde, wird dieses wie es beim "The Other Side of Me" schon geschehen ist dort mit einfließen. Wie schon erwähnt, ist es erstmal ein Versuch, der eigentlich nur am Mixing scheitern könnte. Schauen wir mal was da in der Zukunft dann so entstehen wird.