AKTUELLE PROJEKTE
---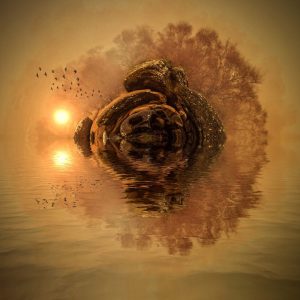 FREE LIKE A BIRD – ANGEL vs. DEVIL meets JOMISEE [14.12.2017]
Nr.2 [3] MyOwnMusic TOP 100 (aller Genres)
Nr.1 [1] MyOwnMusic Chillout (aller Genres)
Nr.1 [1] MyOwnMusic Chillout – Mood Music
[image: public domain cco]
FREE LIKE A BIRD – ANGEL vs. DEVIL meets JOMISEE
Release: 25.11.2017 – MyOwnMusic
---
DISTANT TO THE SUN
FROM THE NEW COMING ALBUM
ECHOES IN SPACE
[28.11.2017] Zur Zeit wird am neuen Track "DISTANT TO THE SUN" gearbeitet! Das später zu dem Album, was zur Zeit noch ohne Titel ist hinzugefügt wird. Wo auch dann der Ambient Wave 2017 Track "ECHOES IN SPACE" zu finden sein wird!
[01.12.2017] Die Lösung lag eigentlich so nahe, dass man diese bisher übersehen hatte was den Titel des Albums betrifft. Es wird "ECHOES IN SPACE" heißen!
---
DISTANT TO THE SUN – THE UNFINISHED VERSION (26.11.2017) – 6:05 min.

---
ECHOES IN SPACE – AMBIENT WAVE 2017 (10.11.2017) – 5:30 min.
---
LIVE ON MARS 2 – MISSION TO MARS



Das Album "Life on Mars 2" wurde noch einmal aktualisiert was die Tracklisten betreffen. Hier wird es dann später ein Album "Life on Mars 2 – Mission to Mars" mit 11 Tracks und ein zusätzliches Album "Life on Mars 2 – Bonus Tracks" (Alternative und Rock-Versionen) mit 10 Tracks zum Download geben. Einen zusätzlichen Track mit Titel "Planum Boreum" wie es einmal geplant war entfällt!
Mit der Version "Planum Boreum (The Alien Rock-Version) ist nun ein weiterer Track zum Bonus-Album hinzugefügt worden. Die Trackliste steht soweit und wurde am 28.11. 2017 aktualisiert. Heute am 2. Dezember 2017 gibt es nun endlich auch das Album "LIFE ON MARS 2 – MISSION TO MARS 2" und zusätzlich noch das Bonus-Album "LIFE ON MARS 2 – THE BONUS TRACKS" zum herunterladen auf der unten angegebenen Linkseite. Viel spaß beim anhören!
ZUR SEITE VON LIVE ON MARS 2 – MISSION TO MARS
---
ANGEL VS. DEVIL MEETS JOMISEE



FREE LIKE A BIRD – SONG BY ANGEL VS. DEVIL
Der nächste offizielle Track wird das "Free Like A Bird" von und mit Angel vs. Devil sein. Hier für diesen Track ist Jomisee für die neue Instrumentalisierung, Mix & Master zuständig, während der Gesang und die Lyric zum Song ausschließlich von Angel vs. Devil ist.
Die Idee kam mir eigentlich schon während des #Songtausch auf MyOwnMusic. Wo Angel vs. Devil & Rene Miller auch am #Songtausch mit dem Song "Farben" von Kevin S. teilgenommen hatten. Und auf ihrer Seite hörte ich mir dann das Original von "Free Like A Bird" von Angel vs. Devil und Mathew Dandelion an und mir kam die Idee einen weiteren Song mit einem Text zu machen. Auf Anfrage schickte Sie mir die Lyric und die Spuren vom Original und als ich dann nur ihre Stimme hörte ohne den ganzen Instrumente des Originals war es geschehen. Ihre tolle Stimme war ohne Instrumente so wunderschön anzuhören, dass man spontan versuchte dazu eine schwebende Klangfläche im Synthi-Sound zu erschaffen! Einfach ihre tolle Stimme im Vordergrund wirken lassen und die Instrumente im diesen Song versuchen minimal zu halten. Anfangs war es nur als eine Art musikalisches Geschenk an Angel vs. Devil gedacht. Doch im Laufe der Zeit entschieden wir uns es doch auch zu veröffentlichen.
---
AMBIENT WAVE 2017 AUF MYOWNMUSIC!
Es war ein sehr erfolreicher Ambient Wave 2017 auf MyOwnMusic. Der sich durch seine hohe Teilnahme an Interpreten schon vorher auszeichnete. Die Ambient Wave 2017 auf MyOwnMusic wurde wie jedes Jahr vom MoM-Professional Andreas Jüngling alias Synchronic Beat bestens organisiert. Der Upload begann am 10. November und endete für alle Interpreten am 12. November um Mitternacht. Jomisee mit seinen Beitrag dem "Echoes in Space" wurde am 10. November hochgeladen und schnitt relativ positiv ab, was auch die Bewertungen betraf und erhielt sogar eine Empfehlung (Tipp des Tages), der zum 20.11.2017 erfolgen soll. Es hat wirklich sehr viel spaß gemacht sich alle Teilnehmer-Songs anzuhören und zu bewerten. Es waren drei tolle Tage der Extra-Klasse was vor allem die Musik der einzelnen Interpreten betraf. Nach dem Highlight des #Songtausch 2017 nun ein weiterer Highlight des Jahres auf MyOwnMusic, die Ambient Wave 2017!
Ein großes Dankeschön an Synchronic Beat für den großartigen Ambient Wave 2017 und natürlich geht auch ein großes Dankeschön an Kevin S. für den #Songtausch 2017!
DIE TEILNEHMERLISTE (Stand 12.11.2017)
Mindmovie – Das Unikum – Manne – Slow Tact – elkawe – Reinando – XDC – HJohnB – houie d. – Legatos – ThOMbeR – Labeo – zeitgleichvier – EleGo – PAZion – Cosmose – Suplifth – filtosci – MJ – Filterpad – Trancer One – JOMISEE – Tom Wolf – Deepflow – Lucky de Luca – psychemy – Freasy – Doromusis – Electroinstallateur – TheDeEe – Mark Art – Moment 4 Sound – atw – Gate One – Picnicboy – CIMA MUTA – Aadagio & Kevin S. – Kenoavo – G. ProgOsto – STARBOARDER – Sachiko Musashi – PayItBlacc – TIMURKAN – niefelsen – Synchronic Beat – kellaa zwo – Manoosh – analog – G-Frickel – Idna (cmm Grey Wolf) – Lutzrobbylu – Dexter Dorfdisco – Soundfactory24 – G.Harry – Princess Emilia Records (nur Rainer) – Dexdan Flynn – Sell The Tab – AdesKu – Das Suum (Song wurde leider zurückgezogen)
---
ECHOES IN SPACE – AMBIENT WAVE 2017
---
THE UNFINISHED SONGS 1 & 2 (2011 – 2017)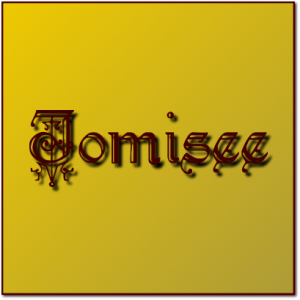 Die Komplettierung der einzelnen Songs aus experimentellen, sowie nicht zugeordneten und unfertigen Songs zu der Collection "THE UNFINISHED SONGS 1 & 2" (2011 – 2017) ist vollendet. Beiden Alben stehen nun zum Download bereit hier auf dieser Webseite. Alle Songs aus diesen beiden Alben die jeweils aus 22 Tracks bestehen, können auch auf den beiden unten angegebenen Seiten im Player angehört werden.
THE UNFINISHED SONGS 1 (2011 – 2014)
THE UNFINISHED SONGS 2 (2015 – 2017)
---
# SONGTAUSCH 2017
01. SMILE AWAY (Song by kurtguitar) – MyOwnMusic # Songtausch 2017

---
EVERYTHING PASSES
---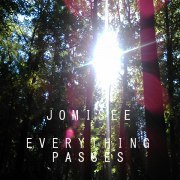 ---
MICHAELA (YOU'RE ALWAYS IN MY HEAD)
IT'S JUST EMPTY WITHOUT YOU
EVERYTHING PASSES
---
01. MICHAELA (YOU'RE ALWAYS IN MY HEAD)
---
02. IT'S JUST EMPTY WITHOUT YOU
---
03. EVERYTHING PASSES
---
last update: 14.12.2017
---